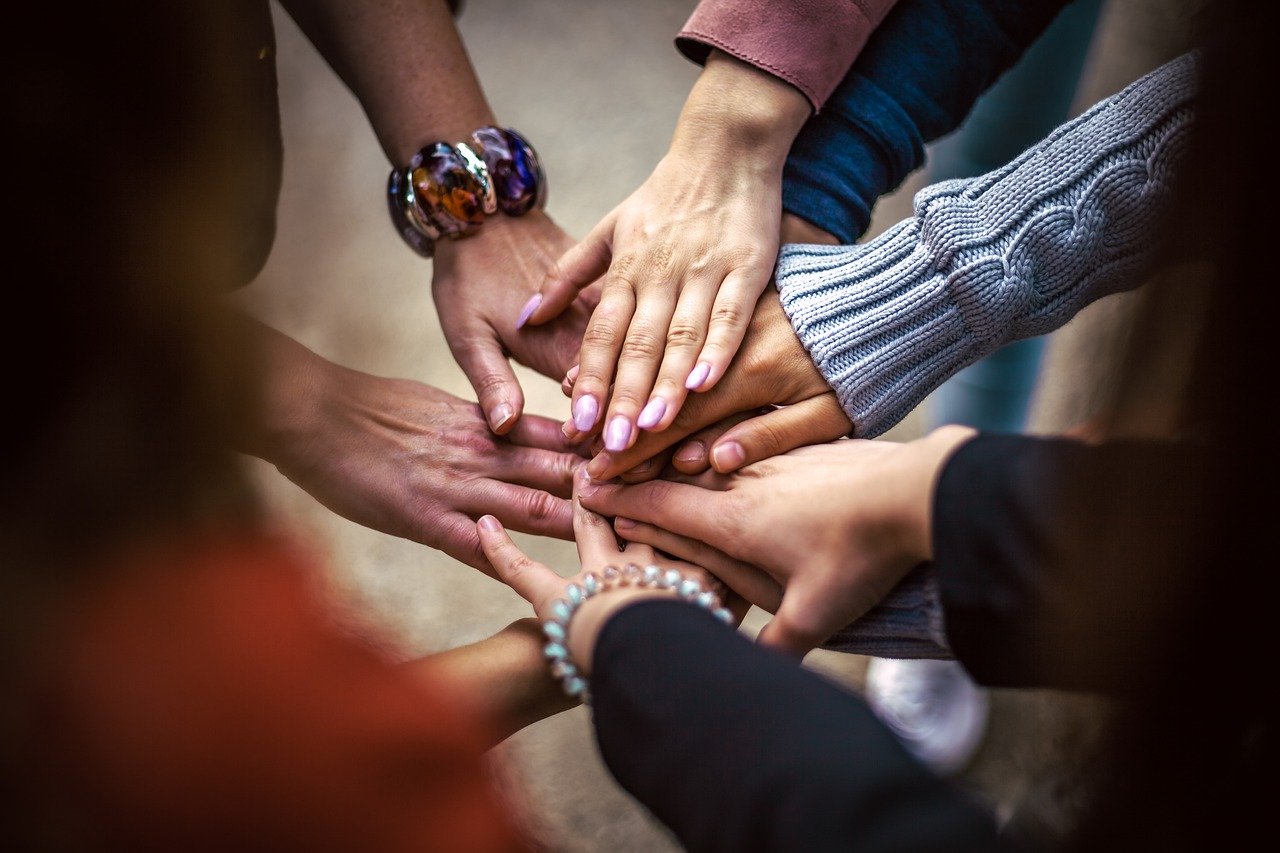 How to Choose Your Volunteering Platform
Did you know that there is a tool out there helping companies with managing their volunteering, from sourcing the opportunities to managing their employees? It's called a volunteering platform and it's a great example of what technology for good means.  
The benefits of volunteering are well-researched, well-known, and far-reaching. Volunteering not only helps your physical and mental health, but it also improves the lives of people around you. It allows employees to learn new skills and develop their team-working abilities. A volunteering platform can help you manage every aspect of that journey: from finding the right opportunity to organising the team (not to mention support everyone's mental wellbeing at work).
While the will to volunteer exists, many employees do not have the time for it. A way to tackle this problem is for companies to offer their employees paid time to volunteer. This has become a trend in recent years, and some companies around the world offer up to 7 paid volunteering days off per year for each employee as part of their CSR strategy.
In the UK, 11,283,992 employees get paid volunteering time. Coordinating corporate volunteering is not an easy task, however. Lately, there has been an increase in volunteering platforms which help employees and employers with this issue, but finding the right one for your business needs can be a challenge. Here some tips on how to choose the right volunteering platform for your company. 
Make Sure the Volunteering Platform Fits Your Size
A good volunteering platform needs to be flexible, it needs to support a business as it grows, so it should cater to both SMEs and big companies, but with an appropriate price tag for each size. To make this is possible, the technology behind the platform must be well-developed. The platform should make it easy for employees to volunteer together as a team, share their experiences with each other, and, ultimately, find volunteering opportunities that fit within their company's culture. 
Supporting Different Types of Volunteering Opportunities
The platform needs to be equipped with features that support different forms of volunteering initiatives. Here are some examples of the types of volunteering a platform should make possible through its features: 
Volunteering initiatives that are organised and led by the company for pre-selected non-profits. 

Employee-led initiatives, allowing employees to submit their own campaigns or choose to volunteer for their own organisations. This feature should also include an internal approval process which fits your organisation's needs.

Employees should be able to access a volunteering marketplace with opportunities to choose from. Often, companies and employees do not know what volunteering opportunities are out there. Your chosen platform should solve that problem by sourcing tailored opportunities to your organisation, preferably with access to a pool of ready-to-go opportunities. 
The Ability To Communicate Both Internally and Externally
Communication is at the heart of volunteering practices. Companies need to be able to share opportunities with employees in an engaging manner that fosters enthusiasm for volunteering. The best-in-class volunteering platforms should offer great integration with any type of internal communication channels such as Slack, Yammer, Sharepoint, email clients or any other type of intranet systems. Your business might also want to share its volunteering opportunities externally, with future recruits, in order to attract talent, in which case your chosen platform should also allow for social media platforms integration such as LinkedIn, Facebook, Twitter, and others. 
Corporate Features
Large businesses need more sophistication which is why it would be handy if your chosen platform had some of these features: 
Provide the ability to collect and post pictures, videos and stories of employee experiences;

Calendar integration to help each employee manage their participation;

Integrated with your Single-Sign-On (SSO)/Active Directory for secure and easy access of employees;

Multi-office and multi-currency support;

Automated surveys that collect employees' feedback on their experiences;

Document management for risk-assessments, receipts, and Health & Safety checklists;

Impact updates from the supported charities, showcasing the projects your employees volunteered for;

The ability to manage teams and volunteering initiative team leaders

An overview of volunteering data that includes a dashboard with reports on supported beneficiaries, total amount of hours and cost to the company, etc. 
A Little Extra
Different platform providers offer different features and the most important thing is that your chosen platform helps the employees in your company to volunteer more. To make that goal even more feasible, a platform should offer a full-service system that includes other elements of corporate giving such as fundraising, grant management, donation matching, environmental initiatives, Payroll Giving, and Sustainable Development Goals (SDG) tracking.
(KindLink is the technology platform supporting corporates in managing their CSR, offering features ranging from impact reporting and measuring SDGs to employee engagement and volunteering opportunities marketplace)
Please follow and like us: