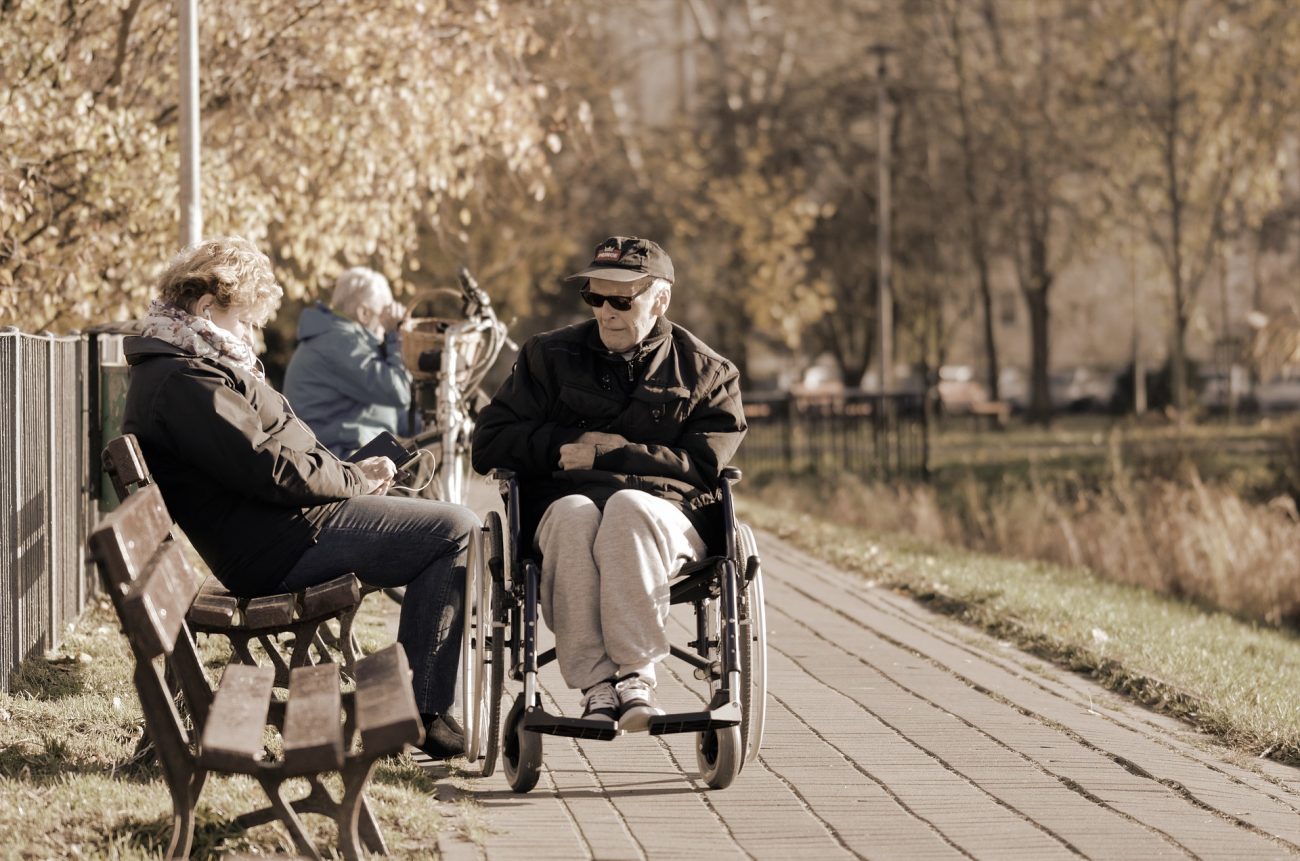 Giving a voice to people with a disability
Welcome to 'The Kind Link' series. We will be exploring the challenges, motivations and goals of charities with consideration to the Covid-19 situation. Non-profits are a key part of our societies as they are the link between those who want to help and those who need to be helped.
Giving a voice to people
Disability Huntingdonshire was founded in 1991 by a group of concerned individuals who felt that people with disabilities didn't really have a voice in the community. They also identified that people with disabilities might need support in applying for benefits that would help them be more independent.
As part of the constitution of the charity, the board of trustees must be at least 50% of people with disabilities. It is important that the people working for the charity understand the needs of the beneficiaries.
The charity is classified as small, however, the amount of support they provide to individuals has grown massively. The past year, the charity has seen an increase in demand for their services. This showcases the need for charity in the area. It does mean that it will be tricky to maintain a balance between being a small charity providing a personal approach to people and being able to meet the demand from the local community. The charity has gained the trust of many people and value this and want to maintain the high quality of service they provide to the locals.
The challenges faced and the end goal
Disability Huntingdonshire's goal is, firstly, to be able to keep going during and after the crisis. Their long-term objective is for them to be able to support every person that goes to them for help. They want to also be able to give grants to individuals who are in a poorer financial condition, either through money or equipment.
One of the biggest challenges currently faced by the charity is the impossibility to do home visits. They are the only organization that undertakes home visits. It is critical for the charity to do so, in terms of building relationships with the people they help and that is why so many of their beneficiaries come back to use their services over the years. During the home visits, the charity workers help individuals with all their paperwork to access benefits so that they can live a better life. For some, applying for those state benefits can be embarrassing, but having someone with you while going through the process is very reassuring and can make a world of difference.
Why Disability Huntingdonshire is important to the people
They share a story, how during lockdown an individual was due to reapply for their benefits, however, having to do this alone caused a great deal of distress. Disability Huntingdonshire had to make sure the person was okay over the next couple of days and this just goes to show how important their service is to the people with disabilities. Covid-19 has been devastating for the disabled community. Not only from a health sense but also from an isolation sense.
Groups of volunteers have since started supporting the people with disabilities in their own local communities. This way the most vulnerable are taken care of. It is, hopefully, something that will keep on going even after the pandemic. Two volunteers who could not help their previous organization during the lockdown period decided to join Disability Huntingdonshire so that they can keep on working to better their community.
Tracy, who we had this interview with, shares that she's never had this amount of work to do and has moved from part-time to full-time work for the charity. The increase in demand has been exponential and much more workhours are required to keep up. However, the staff's biggest challenge is not being able to see the people they are helping. The staff love interacting with the people they work with and it is something that cannot be fully achieved via Zoom. Despite this, they are embracing digital solutions and they understand how important they are.
The lessons learned
The current situation also showcased that the charity does not need an office. Normally, they do home visits and all the work is now set up to be done online and that means that they can save money from having an entire office and instead they will opt to share a space with another charity. Tracy sees more opportunities to grow rather than the challenges posed by the current climate.
Having to work digital has proven to be difficult for the charity's beneficiaries. They often have to deal with isolation on a normal day and have many challenges in their daily life. Previously, the staff would visit them and now that is not possible, so despite the lockdown having a somewhat positive effect for the charity in terms of efficiency, the lack of a physical presence should not be underestimated for this group of people. The charity helps people of all ages, from babies to people over 80 years of age and their visits are important to all.
Tracy also added how proud she is of how small charities, such as Disability Huntingdonshire have stepped up during these difficult times. She says she's never seen anything like this before – the amount of support they provide and cooperation between the different organizations. It is something truly inspiring to see. This should be a permanent reminder of how important small charities are to the local communities and we should support them, not only during the pandemic but also beyond this crisis.
Please follow and like us: