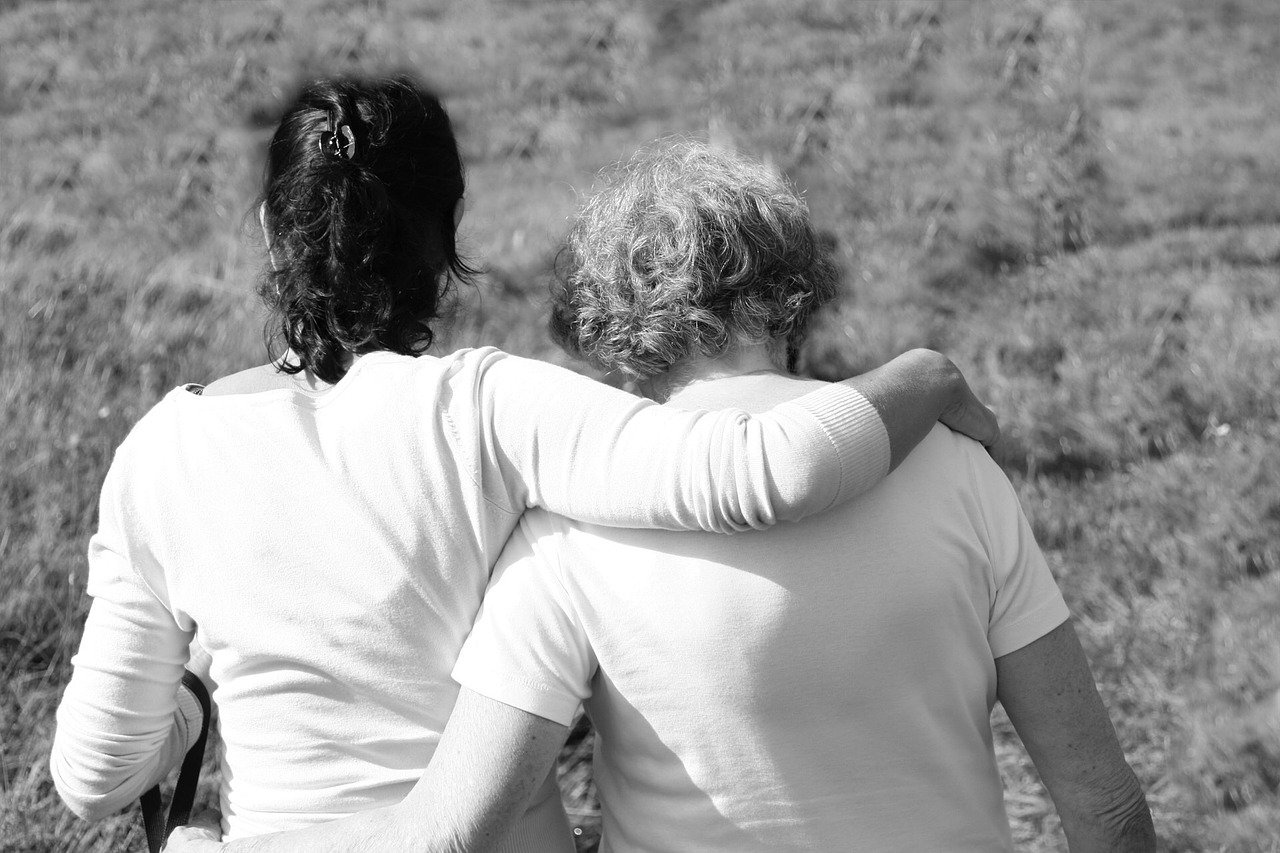 Changing lives through friendship
Welcome to 'The Kind Link' series. We will be exploring the challenges, motivations and goals of charities with consideration to the Covid-19 situation. Non-profits are a key part of our societies as they are the link between those who want to help and those who need to be helped.
Why every community would benefit to have someone to b:friend
B:friend was founded by Mike Niles. Mike lived in London at the time and was a volunteer at a similar charity. Sometime after, he moved back north to Doncaster. He had decided that every community would benefit from a charity which supports lonely and isolated people. Initially, the group was very small, but the need for such a charity was high and it snowballed. They're operating in a number of towns in the region. In our interview with Rayella, she shares that it is great that they've been able to grow, however, that it's sad that so many people are experiencing loneliness.
Loneliness has a heavy toll on people. The effects are not only limited to a person's mental wellbeing, loneliness has a negative effect on the physical health of a person as well. Walking into the house of the beneficiaries before a volunteer all you can hear is silence. And that is the reality for many people every single day. People in isolation go on for days without talking to anyone and it's like they've been forgotten by the world. It is important to understand that not everyone has the ability to go outside, some are left with no choice.
The people who live in isolation are always very welcoming to the staff. While it is a nice feeling, it is also a sign in some cases how much in need those people are for some attention and company.
The 180-degree change in people's lives
Rayella tells us that the contrast that she sees in people living in isolation before and after they've had a volunteer is astounding. When they first visit people they're always feeling down and, in some cases, even apologize to the staff, as they feel like they are a burden. After the volunteers start visiting regularly the people start smiling, they become more excited and they feel much more confident in themselves. Having someone visit once or twice per week can make a world of difference to these people. As of the beginning of 2020, 250 people had their lives changed thanks to the friend they made through the charity.
Many students get in touch with the charity. They want to better understand the city where they live, as they are often in a student bubble. This motivates them to become a volunteer and talk to someone who's grown up in the city who can tell them about its history and development. Most of the volunteers share that they initially thought that the volunteering was only to help the people in isolation, but they often find themselves changed as well. The process of helping is a two-way street. It can also positively affect the family of the volunteer, as sometimes the children of the volunteer also show up and brighten the beneficiary's day and it becomes a family activity for the volunteer.
b:friending from afar
Since Covid-19 hit, face-to-face visits have stopped, and everything moved to the telephone. This way the volunteers can keep in touch with the people they've been matched with and all the new volunteers can easily get on board and start befriending other isolated people. While conversing over the telephone does not really have the same feel as talking to someone in person, everyone is happy to do so, in order to keep each other safe.
The good news is that hundreds of volunteers flooded when the lockdown happened. There were no geographical restrictions as everything was done on the phone. This meant that the charity can cover an even bigger scope of people. It is sad on one hand that so many people are alone and have no one to talk to but on the positive side the more people the charity encounters – the fewer people in isolation there are.
It was also fortunate that through the volunteers the charity could keep up with how people are getting along in the lockdown, for example, whether they have food in their house and other basic products. For those who could not do their shopping, the charity and the volunteers organized emergency drop-offs. They also communicated with local supermarkets to ensure that the people had access to shopping.
Not just beneficiaries and volunteers
The volunteers are not just volunteers to the beneficiaries. And the beneficiaries are not just beneficiaries to the volunteers. Their relationship is not based on a service. They have a friendship. The concern expressed by both sides during the crisis showcased that. Everyone made sure that their friend was not left behind and that everything was taken care of.
Group chats started happening, where groups would phone in a group call with only one volunteer and they would all talk and laugh together, do quizzes and even sing together. With people who have access to the internet, many events and chats are organized online so that people can engage. Activities include yoga and dancing, something that many of the people wouldn't have done if it were not the charity.
When Covid-19 goes away, thanks to these groups, people will have their own social circles and have friends again. Talking online and on the phone has helped maintain the groups together and engaged, so that people won't lose confidence once they're able to meet in person again.
B:friend has changed hundreds of lives. People in isolation are no longer isolated. But the change does just affect those who lived in loneliness, but also the people who have signed up to help. There is the feeling in most volunteers that they are not volunteers anymore, rather that they are just visiting or talking to a friend. Instead of people living in complete silence, they now live with a smile and with their own social circle. They know that someone cares for them and that they are not forgotten. Such a charity would definitely enrich every community where it is present.
Please follow and like us: