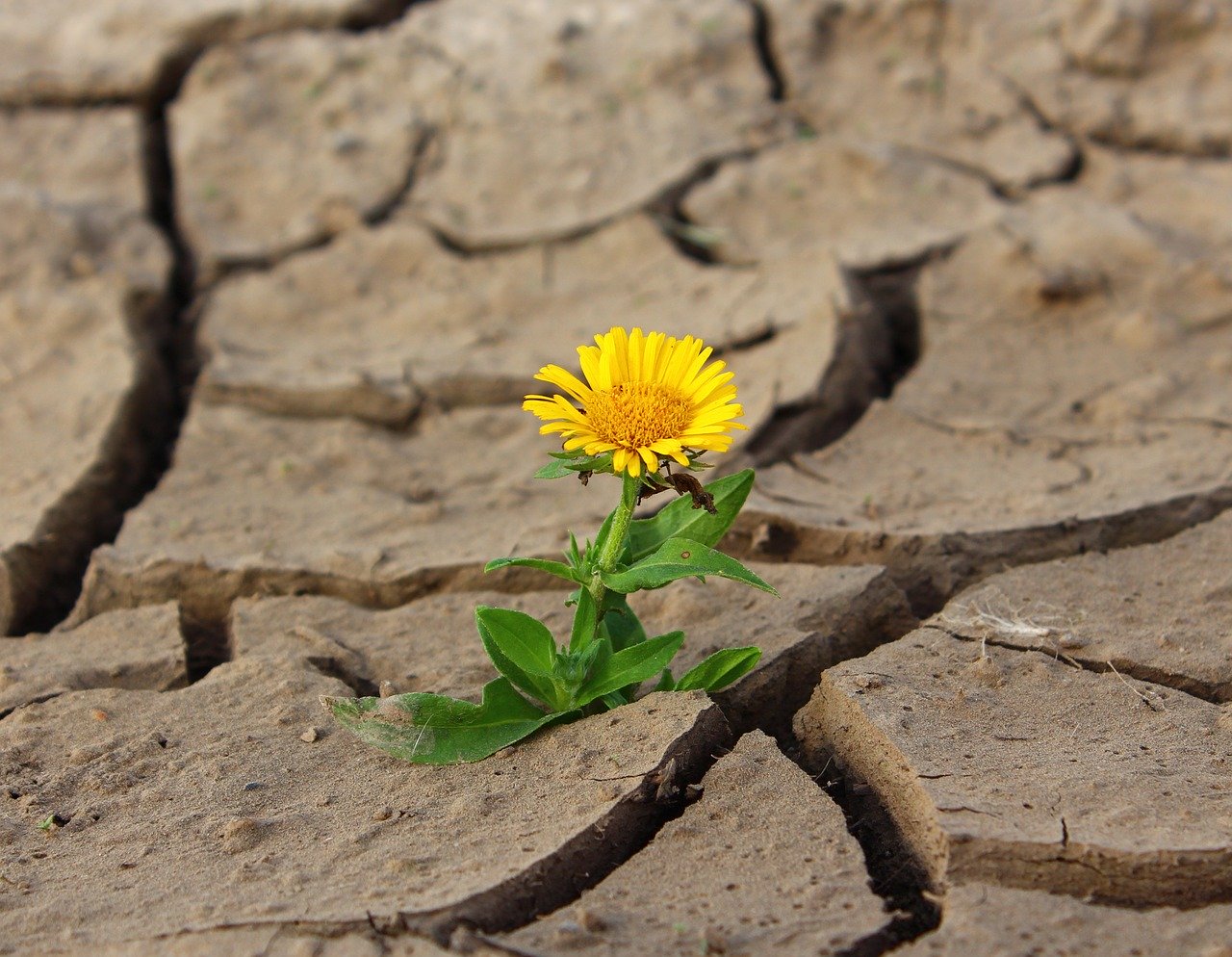 The Charity Covid-19 Survival Guide: From Attracting Support and Funding to Going Digital (Video)
The Charity Covid-19 Survival Guide: Nonprofits around the world are now faced with a dramatic shift in priorities and strategies from their supporters, either existing or potential future ones. Companies are rethinking their whole strategy for the year, and CSR may find itself taking a backseat.
We spoke to Elizabeth Balgobin, Consultant for the Small Charities Coalition, and Tom Downie, UK Charity Manager at Tiltify, on what a charity working in Covid-19 times needs to do to stay relevant, continue to attract supporters and, therefore, help its beneficiaries.
Become digitally-savvy – everything is done online now
Your digital presence and presentations should be on point – make sure to update them often
Use free tools out there to help you continue to do your good work – whether it's to connect and engage with supporters or beneficiaries, or to become more digital
Ask your beneficiaries to speak on your behalf – they can tell your story and how you've helped them
Ask donors/supporters to speak on your behalf too – they believe in you and they can inspire others to do the same
Get your network to open the right doors for you – cold-calling corporates right now might not be the best time
Try to form relevant partnerships, including with each other
Engage with your supporters – make sure they are always aware of your activities and your good work
When writing an application for funding, prioritise authenticity over 'sleekness'
Remember, you are no longer just competing with other charities, you are now up against other causes, individuals, and businesses raising money too (many for survival)
Define your audience well and tailor your message to them
Use hashtags on social media, such as #SaveOurCharities and #EveryDayCounts, so that your message reaches a wider audience
Watch the full webinar (below) for a full picture of how to approach these challenging times. For Elizabeth's answers to questions from the webinar attendees, please read this article.
We're seeing very different times than we're used to. Can you give us a bit of an overview, because you're there in the trenches, you're at the forefront of everything that's happening in the charities?
Elizabeth Balgobin: The world is different now. Charities are competing for funds not with each other, not with other nonprofits, but during this crisis, we're seeing businesses setting up crowdfunders to be saved and people choosing to give money there. Just this week we saw a fundraiser for a compassion case for the youngest person in the UK to die of Covid-19, raising £45,000 overnight practically. Your hairdresser might be setting up a fundraiser for their work, and we are being asked to give in different ways.
Another thing I'm doing is I'm volunteering grant assessing on the emergency grant programs. A £3 million pot has had requests of over £55 million. People who are getting through are writing really clear, really short applications, talking about what they can do now and how they're set up in order to do that. The ones that are really bad: I'll give you one example is an organisation that is not going to be doing frontline work but decided to submit a £20,000 application for an emergency grant to update their IT as wouldn't be so busy now so it would be a good chance to do the IT work. 
In terms of fundraising, events – some are postponing them, but some are actually cancelling them. We now have more centralised volunteering on one hand and hyper-local mutual aid volunteering going on at the other. So you need to understand where your niche is and where you're likely to get more businesses wanting to volunteer. 
We're seeing colleagues, funders, volunteers and clients in different ways because we're going into their homes, they're not as stressed out and they often have their guard down, so there's a chance to build relationships that we can look at in a different way. 
Tom Downie: What I've been seeing in the space is mass outreach. In times of crises, it's time to innovate. For those who are willing to take a risk and just challenge themselves, there are some really cool things coming on with the likes of John Wicks, a Youtuber who has been doing his PE lessons every morning on Youtube and he's seeing the highest audience he's ever had. 
Child.org is using our platform as a quiz, Cats Protection are getting people fundraising for them while playing computer games. Jacksepticeye, a big YouTuber, has just launched a campaign which is going to raise somewhere in the region of £20 million from the 7th of April.
There are some really cool innovative things happening in the digital sphere, and that's where people are hanging out at the moment.
In the charity – Covid-19 reality, how do you successfully continue to engage with your supporters?
Elizabeth Balgobin: People are sticking to fundraising strategies that are out of date now so actually review your fundraising strategy would be an obvious point to make. Having something about Covid-19 and the lockdown built into your strategy now. Noone's risk register had a pandemic on it, so trying to follow your old ways of working during this period is just madness. It doesn't mean throwing everything out, but it does mean reviewing and seeing what can be repurposed. And that leads on to the bit about engagement: so you actually have to think about protecting your fundraisers, your staff and your volunteers. It might be obvious, but you'd have to review what your safeguarding, GDPR and Health and Safety policies say.
So you might have volunteers going out and do delivery drops, you might have a volunteer manager who's organising that, and everybody else working from home, but those frontline staff may be feeling like they're not heard, seen or supported while everybody is cheerleading in the background on some great video that's being produced.
It's about getting up to speed on what you need to do to adapt your policies and procedures is ensuring that you respect and recognise the commitment everybody else is making and then update your website. On the grand assessing that I'm doing, the thing I'm looking at is people's websites, not just Charity Commission, to see what work they promote. One of them where I thought it looks like a good project and I think it might probably deliver but it had nothing about Covid-19 on its website, what it's doing, and the last time anything had been posted on that website was 2013. 
So is that a scam with someone who's written a good bid or is it genuine work that is going to go on? And your website needs to be authentic, you need to be showing that you can be trusted, show what you are continuing to do.
Tom Downie: Tiltify is being used as a tool to get new supporters or to interact with younger demographic supporters so often when I meet with charities and talk to them and I'll say 'describe to me your supporter' and they'll often be describing the – I hate to use the term Dorothy donor – but I'm sure everyone knows what I mean when I'm saying that. Online fundraising hasn't changed in 20 yours and I mean that in the politest possible way. Online giving became a donate button in 2000 and since then every single type of technology has changed except for online fundraising. It's a donate button, a picture, and some text.
There are lots and lots of tools that people can play around with. It's about invigorating audiences. As we're getting these younger audiences. CLIC Sargent has got a musician taking song requests and he's doing it as a fundraiser. He's got his camera on and like I am talking to you right now he's got his guitar and a piano and for two hours he's just chatting to people and within the chat, they have people from charities and you also have donors. The donations just trickle in.
Elizabeth Balgobin: You are also seeing people who haven't been on social media before, you're seeing people who're sending their grannies and their elderlies tablets and they are teaching them how to use Zoom. These are people who we may have sent letters to, asking for support. They are now connecting with the world in a different way. 
What about charities doing other things, not fighting Covid-19? How do they continue to draw support?
Elizabeth Balgobin: Thinking about your corporates and trusts and foundations. There will be a time after this when we're not dealing with an emergency but it might be that we switch on and off. So you will still have to plan for events. At the moment everyone is postponing until the autumn. I would advise thinking whether that's right. I think we're going to have a problem no one planned for which is everyone saying that 'we'll do this in the autumn and then we won't have venues and everyone will be tired because they'll be trying to do their event in the autumn. So think about how you can repurpose your planning for the future. There's a really important campaign about surviving to have a future.
We need to reach the central government urgently to get a package for the sector, and not just emergency grants which are generating millions. We need billions. We got to be seen as a business enterprise. Not just for the jobs and the money that is generated, but because of the future, about rebuilding society after this. Get the pack, put #EverydayCounts, #SaveOurCharities on everything you send out. 
Write to all of your MPs, write to your local councillors, because this is not just about national money, this is about what happens locally and the decisions that are made locally. 
For trusts and foundations, some of them have their large reserves sitting there. Now is the time to make the argument that it's time to release some of that for ongoing work. 
So don't think about this as just now, think about how you're going to engage with people to remain with you for the long term. Think about how you channel your messages to different audiences.
Tom Downie: When people are doing fundraising on events, it's important to remember that you don't need to appeal to everyone, you just need to appeal to the people who are doing fundraising for you because people are going to make the donation to the person just as much as they are to the charity if not more so. So when someone is doing the London Marathon and they are fundraising for a cause, donors don't support the cause as they are supporting the runner.
Please follow and like us: