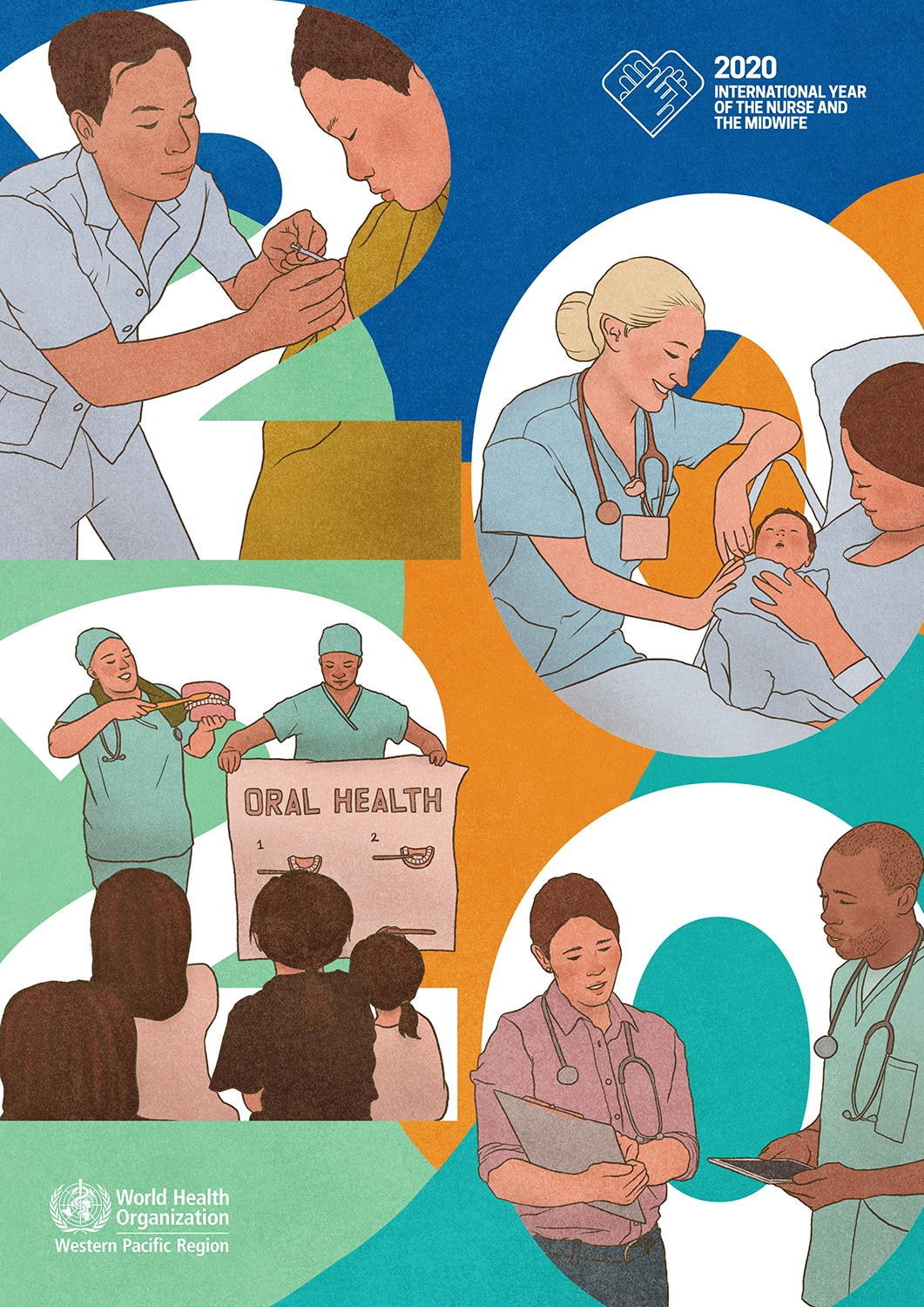 World Health Day – April 7
World Health Day is each year on April 7 and in 2021 it is time to celebrate the work of nurses and midwives around the world. Nurses and midwives play an important role in our lives, a fact highlighted by the current coronavirus pandemic. Perhaps now more than ever it is important to show appreciation and support for healthcare professionals and especially nurses and midwives who make up the largest part of the healthcare force.
Importance of nursing and midwifery
Nurses and midwives are indispensable as they care for people on a long-term basis and so build a relationship that is based on trust. They often get to know people's needs on a holistic level ensuring in-depth care. For example, midwives are crucial for maternal and newborn health and the numbers show it. 80% of maternal, stillbirths and neonatal deaths could be averted by investing in training midwives. Strengthening nursing and midwifery is vital in order to increase universal health. By creating safe work environments where nurses and midwives are fairly recompensed for their hard work and appreciated by fellow workers and the community at large, governments make sure that their citizens stay healthy and well.
A long way to go
The world still needs around 5.9 million nurses, according to the latest report of the World Health Organisation. Approximately 90% of the nursing workforce is female, as there are still prevalent biases towards male nurses. Investing in the education of nurses and midwives is a crucial step towards a healthier world, as well as increasing diversity among the workforce. Creating leadership programmes for nurses and midwives is equally important as is increasing employment of specialist nurses. These aims can only be achieved if governments worldwide make their countries health care systems a priority.
Get involved
Join in and raise awareness of the importance of nurses and midwives on World Health Day. Some of the ways to engage in this campaign according to the WHO's website are by:
Sharing 'testimonials' of and from nurses and midwives, patients, health leaders, influencers and advocates that show why this workforce is essential. Use #SupportNursesAndMidwives but look out for posts using #Nurses2020 and #midwives2020 as well.
Partnering with charities and nursing and midwifery associations.
Working with artists, encouraging them to create artwork with a focus on nursing and midwifery. Get any filmmakers you to consider participating in the Health for All Film Festival.
Download our Philanthropy Calendar and plan your year around doing (and being!) good.