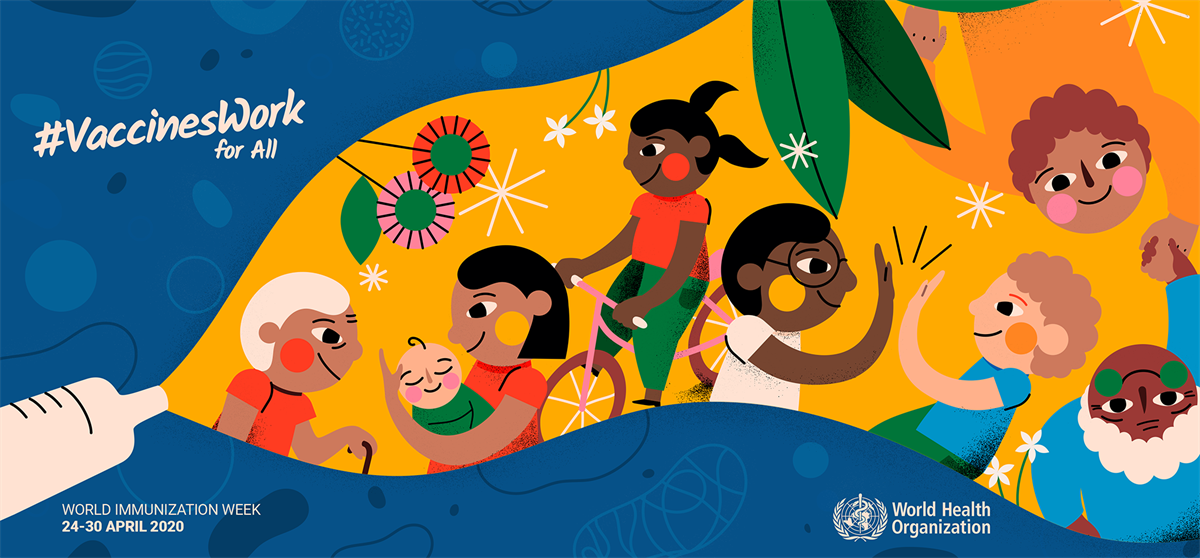 World Immunisation Week 2020 – April 24 – April 30
The last week of April is World Immunisation Week, 5 days dedicated to promoting the use of vaccines to protect people from everywhere. The theme of this year is #VaccinesWork forAll, which focuses on highlighting the work of people from all over the world who develop, deliver and receive vaccines. 20 million children worldwide either do not receive vaccines at all or do not receive sufficient vaccination.
Key Aims of the 2020 campaign
According to the WHO's website dedicated to World Immunisation Week, this year's objectives are to:
Demonstrate the value of vaccines for the health of children, communities and the world.
Show how routine immunization is the foundation for strong, resilient health systems and universal health coverage.
Highlight the need to build on immunization progress while addressing gaps, including through increased investment in vaccines and immunisation.
About Immunisation
Immunisation is a key form of prevention which is the bedrock of modern public health. Through immunisation, the spread of deadly diseases such as viral hepatitis, measles, mumps, rubella is halted. According to the WHO website, around 116 million children were vaccinated in 2018 with 3 doses of diphtheria-tetanus-pertussis (DTP3) vaccine. This offers them protection against infectious diseases that can cause serious illness and disability or be fatal.
While some nations are taking a step in the right direction by making immunisation a public health priority, others need to work harder in the future to make immunisation their prime health concern. The WHO says that it is unlikely that their targets of disease elimination will be met by the end of 2020. Over the last two years, there have been several outbreaks of measles, diphtheria, pertussis and other vaccine-preventable diseases.
Vaccine Champions
The WHO has declared 2020 the year of Midwives and Nurses, so during World Immunisation Week they are some of the vaccine champions, who ensure that every child, adolescent and adult receive the right immunisation at the right time.
Download our Philanthropy Calendar and plan your year around doing (and being!) good.