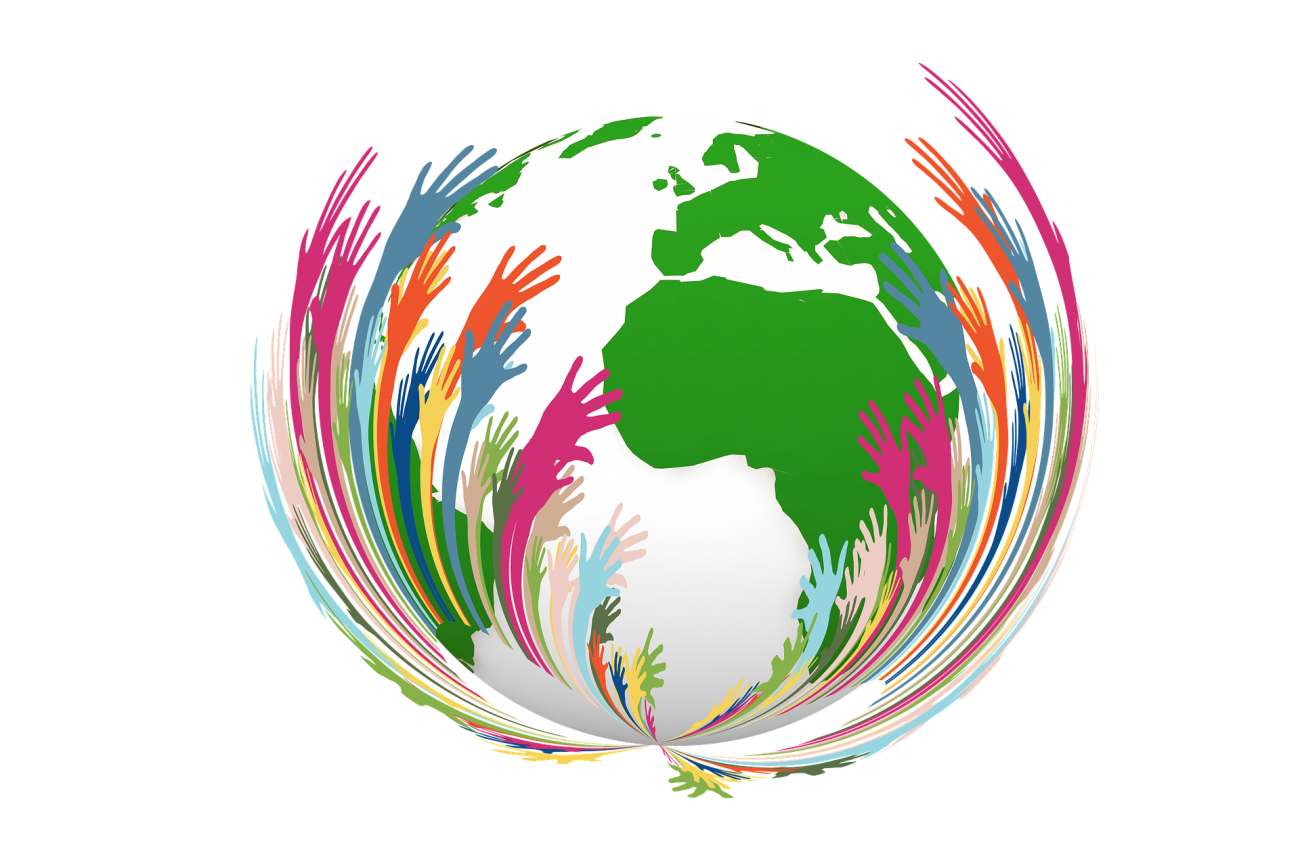 Company-charity engagement in the New Era (Video)
Company-charity engagement is key in creating a sustainable social, environmental and corporate environment. What exactly does this engagement entail? Communication between businesses and charities is important for targeting issues that are affecting the stakeholders of the company. Companies engage with charities through employee volunteering, fundraising and cooperation. However, in 2020 began the era of social distancing. Public gatherings are not allowed or heavily limited and face-to-face interaction is rare. Companies are now facing the issue of not knowing how to conduct their CSR activities, as company-charity engagement has become something that needs to be rethought and redesigned. How will charities and companies overcome this challenge?
In this week's KindLink webinar, we discuss company-charity engagement, how businesses and charities are adapting to the new world, and the importance of CSR today. The panelists for this week are Iskren Kulev, Founder and CEO of KindLink and Lucy Elamad, Head of Corporate Engagement for Drive Forward Foundation. The panelists shared their professional views and experiences on a number of questions surrounding the topics of company-charity engagement, employee empowerment, and how the situation has been changing in the business and non-profit world.
The Key Points of Interest (KPIs) for this weeks are:
The virtualization of volunteering
Businesses, charities, and individuals adapting volunteering and other CSR activities to the online world
Challenges in transitioning online
The shift of CSR approaches in the time of crisis
Employee volunteering and engagement in an online world
The changes in charity engagement
Volunteers are an important resource to charities in a number of ways such as reaching beneficiaries or attracting support. Businesses are often providers of such volunteers. How can they keep engaging remotely? 
Lucy Elamad: Previously, before the pandemic, once per week the charity would organize a lunch where volunteers would come in and physically help our young people by working on their laptops with them and helping them find employment. They would also have face to face meetings, have interview preparation sessions, and attend social and networking events. Today, similar to many other companies and charities, we've moved everything virtually. Partners can still engage with us through our mentoring program. The program involves supporting young people in employment or who are looking for employment. Another way volunteers can support the beneficiaries of our charity is by hosting virtual work placements. Thirdly, young people do not have many connections in professional networks. They finding it hard to get advice or career insights about specific sectors and industries. We try to provide that to them through volunteers.

However, I think we are all missing the personal interaction and building relationships, but we all have to adapt. Our young people are beyond resilient and they adapt to all kinds of different changes around them, so we've had to adapt as well. We have to keep working to make sure our beneficiaries know we are still there for them to support them.
Iskren Kulev: This is a burning question for all aspects of CSR, from volunteering to fundraising. Currently, live volunteering is prohibited and will be discouraged in the foreseeable future. When speaking with companies, KindLink has seen one main encouraging trend that is that companies want to change, in order to keep engaging in CSR activities. First, there is a trend to solve the immediate problem, leading to businesses supporting charities and organizations dealing with the Covid-19 crisis. Companies are helping not only through volunteering but also through donating capital. Business models are being changed to adapt to the crisis and to help solve it. There is a lot of empathy across industries, we help each other more than ever.
Back to the question of volunteering. Companies have been asking us how to engage in volunteering in these troubling times. We can see that partner charities and charities as a whole have adapted their volunteering needs and are now looking for social media managers or marketing strategists, for example. This is a change that has been postponed for years, due to the lack of expertise and finance, but that has changed now. 
Is there a different approach from corporations in establishing their company-charity engagement processes? Are they preparing for a possible similar future event?
Iskren Kulev: There is no doubt that charities that work on the front lines are being prioritized. Individual fundraising has taken a negative impact due to the lack of events, but people have found other ways to help charities. As a matter of fact, April has been one of our active months when it comes to fundraising.
I would say that there is more engagement as time goes on. Corporations are now aware that this situation will not pass in a couple of weeks, it will take months and it might even repeat in the future. That is why companies now have to prepare by establishing a connection with organizations that will help them record, communicate and execute volunteering and other CSR activities through digital networks.
In terms of corporations, is there a change in the level of the business world's flexibility when it comes to trying to incorporate remote workers, and are you seeing a different approach from the corporations?
Lucy Elamad: A lot of the companies that we work with have many of their staff furloughed. They do not want to make any redundancies and there is little room for new hirings to be made, especially with the possibility of redundancies in the near future. It is difficult for companies to just start remote hiring when it is not something that has ever been done before, however, we have all been able to adapt to it quite well. I think, as time goes on, that more and more companies will adjust to remote hiring and remote working.
Are charities moving fast enough to adapt to the new world? In the current situation, if you are not online you do not really exist anymore unless you have the money to go on TV to advertise. The future is online and many charities have not had the resources to transition previously. Are they quick to adapt and can you name some examples of charities adapting to the new reality?
Iskren Kulev: They can be quicker to adapt. Those who believed in their cause and continued supporting it when the crisis hit are the charities that managed to adapt. Before the crisis, they might not have needed to be online, but if they had the drive to continue their mission they incorporated the digital solutions. We've seen an almost double increase in charities becoming digital, but nonetheless there is still a significant gap. The reason is two-fold. On one side charities question whether to change and adapt or keep going the same way. Of course, some charities simply do not have the ability to keep going. Some are based on helping people in person. Other charities cease operations for the time being and will reconvene after the summer, which is a fair strategy. Each organization adjusts to what they do, how they operate and how long they want to operate.
As I previously said, the most resilient organisations adapted the quickest and are continuing to adapt. The same can be said for businesses as they also need to rethink their approach to the future. The question posed is whether we will still be doing digital-only in the next 3, 9, or 12 months. I expect that we won't be going back to exactly what it was before, but that is for the better. The efficiency of digital technologies has improved throughout the years and even before the crisis, there was talk of allowing employees to work from home. This is one of the reasons why organizations were quick to adopt these technologies when the crisis hit. 
What are the different things that charities have to adapt to? What are the things that the charities should be doing to adapt? Where do they get the resources and do they have them? For example, the digital skill gap in the UK is wide, so how do they quickly adapt? How will the company-charity engagement continue in the time of crisis?
It is a matter of willingness, I believe personally. It is the matter of personal desire for a person to want to develop forward, they want to keep going, they want to move forward, they want  to  be resilient and they want their organization to succeed.
Iskren Kulev, Founder and CEO of KindLink
Iskren Kulev: If that is the case, the charity can become more digitally integrated. The way software is created today is very intuitive, it contains tutorials and videos explaining how to use it. These are good examples of why charities shouldn't be afraid of technology because they are created to be user friendly and as straightforward as possible. When we in KindLink develop our software, we always sit down and think about how to make the processes as simple and straightforward as possible. I believe the good technology companies are and have always developed their products with the user in mind. Examples of good technology solutions for non-profits and companies are Zoom and Google Meet. I cannot go to a client, unfortunately, but I can share my screen and show them what my solution is. Another solution is to digitalize documents and folders by uploading them to services such as Google Drive to share with employees for free. Newsletters are also key during these times to communicate with the company stakeholders. These technological solutions ease the process of managing the process of company-charity engagement. It also facilitates employee engagement with charities. The KindLink solution empowers employees to take the company and charity engagement to the next level.
Everyone needs to think how what I did yesterday can be done today through technology.
Iskren Kulev, CEO and Founder of KindLink
Lucy Elamad: We have adapted as much as we can and we do everything via Dropbox or Zoom.
When it comes to the skill gap that there is, to introduce this to other people, especially young people, they are still hungry to learn, they still want to learn, so you can actually teach them by sharing your screen and you can teach them by introducing something to them as well.
Lucy Elamad, Head of Corporate Engagemenent in Drive Forward Foundation
Our strategy is to keep connected to everyone and making sure our relationships are still there. When it comes to our young people, you can't ever assume that they know how to do something, so it is a great time for people to learn products such as Zoom or Microsoft Office. Our young people are on calls with their employment consultants, I'm still meeting with all of our corporate and SME companies via Zoom or phone calls multiple times a week. We do presentations online as well. We do the best we can to continue to adapt, but there is definitely a skill gap and everyone has had to deal with.
What was the most challenging thing you had to deal with? Was it a change of mindset or identifying the right tools? Has fundraising changed and how has it changed?
Lucy Elamad: Fundraising and employment have obviously changed. However, we have created a campaign that we started when we began working from home. It is called #becausewecare. If you take a look at our website you'll be able to learn more about it. With our fundraising efforts right now, the way that we're trying to look at it is:
For that cup of coffee that you would've bought, it would be great if you could donate that to someone who is potentially from a different group, who may not have that extra fund to stock up on that extra package of pasta.
Lucy Elamad, Head of Corporate Engagement for Drive Forward Foundation
We've also had fantastic partners that have done match funding for the money that we donated. With people on the verge of being furloughed and jobs changing, it is difficult for people to just say "here's everything" because no one knows that tomorrow is going to bring. Fundraising is still going, but everyone, naturally, is looking at it from a different perspective.
In regards to engagement, we have corporate breakfasts twice a year. We have now broken them down and hosted them virtually and we had great attendance. We have many Zooms calls and team meetings to keep the company-charity engagement going. The engagement is still how it was, the only difference is I cannot buy anyone a cup of coffee and I cannot see how the people are really doing. In regards to young people, we are still doing our best to provide them with virtual work placements, events, and virtual yoga. 
Iskren Kulev: I am absolutely sure that at this point any business on the other side of Drive Forward is thrilled to have them as a partner. They are bringing engaged employees and they are organizing what HR should be doing. Drive Forward is taking the lead and the companies are reaping the benefits of the engaged employees and a great community. It is an exemplary charity which promotes the benefits of company-charity engagement.
Employee engagement is something that KindLink is tied to. How have companies adapted when it comes to their employee engagement strategies? Should companies be incorporating CSR strategies if they do not have already? Is it beneficial to have company and charity engagement?
Iskren Kulev: At this point, companies need to communicate what the current situation is, where does the company stand, what measures are being taken to ensure that the company is going to survive and how long are the employees going to be furloughed. The engagement with the employees always starts with making them a part of the company. We are all in this together. At this point, employees would appreciate the communication and they would want to help their company survive this period. Strengthening internal culture and communicating is the first important step. The next step is trying to maintain the same activities as much as possible. Organizing entertainment for everyone to engage with, where everyone feels a part of something. This is corporate responsibility towards the employees.
If a company had strong CSR it would have utilized the non-profit relations and previous communication channels to adjust the CSR strategy. An example that comes to mind is one where a company's employees were urged to clean their gardens, record it, and share with their fellow employees. This way everyone is active and people can see that you're being active. It makes you feel that your company is pushing you to do something good.
From my perspective, this is the best way to make a company sustainable in the mid and long-term. In the short-term, it is important that the company takes all measures to be able to keep operating as long as possible. However, there are two things that all companies rely on. That's your customers and your employees. These are the two pillars of businesses. Those two pillars, especially during the past two years, have been increasingly demanding for businesses to be more responsible and engaged in both a social and environmental aspect. We are no longer just looking at balance sheets, we are looking at business ethics. The only way to keep forward as a business is to ensure that the business is ethical, engaged and responsible. That it drives positive change. This is a great time for businesses to sit down and rethink what they're doing. Our platform aims to give businesses an easy to use solution to managing CSR activities and communicating them to employees, charities and individuals.
One of the ways to reach company-charity engagement is how you tell your story. Unfortunately, we are all now in a crowded room called online, where everyone is fundraising. It is not just charities anymore, it is companies trying to get support and individuals who are in need of help. How do you compete with that, how do you successfully tell your story to get support right now? Do people empathize with your cause?
Lucy Elamad: We have 500 young people that we support and each individual that we represent has a very different story. I think the unique thing about Drive Forward is that we want to ensure that we support young people with what they need. A young person starts to leave the care process at the age of 16, but we have early intervention groups that support from the ages of 13 to 16. We have to help them learn how to cook, clean, pay for bills and take care of themselves. Some of our young people live with only £56 per week, or they live in an unsafe location. Unless they have the support and funding they receive from the benefits it is difficult for them. When people were bulk buying, many young people did not have the extra money to bulk buy products. With the funding that we've done some young people have received funding, and that's set them for the whole month. It's not just a story, it's about a different way that people live.
A lot of young people under the age of 30 are going home to their parents where they feel secure. When you are in care and when you are in the process of leaving care you only have yourself to rely on. People are always interested in hearing things from a different perspective once you inform them. We have Placement training, it supports our corporate partners and small companies that we work with. It is intended to help support young people better while on their work placement. For some of our partners, whenever they support one of our young people, I often hear that they got more out of it than our young people did!
People now care about the good that companies do. One way for companies to make people aware of the good they do is by using their employees as ambassadors. Not many companies are aware of this. KindLink has a unique perspective on employee engagement. Employees are encouraged to share with the world the good they are doing when using the KindLink solution.  Are businesses open to this idea and do they understand the value of good company-charity engagement?
Iskren Kulev: Right now, everyone is tired of hearing about the crisis stories, unless it is positive news. People feel good when they read a positive story. It doesn't matter whether the good deed was done by a charity or a company. Companies are becoming more open to using their employees as ambassadors, although they have been overly cautious in Europe. The companies want their employees to spread the word about how good a workplace the company offers. The question many businesses have is how do they share good deeds internally or externally. In Europe, we are seeing a Drive Forward movement which is more open towards employee ambassadors. The USA has adopted this a long time ago. In Europe and the UK, I am seeing this become a trend. This has yielded great results in the US and businesses here should let it happen as well. Company-charity engagement has driven American businesses forward. It is time for European companies to do the same.
Here you can read more about how CSR professionals can prepare for the future.
If companies are looking to do volunteer campaigns, how should they pick the causes to support? Moreover, how do charities identify the corporates that would result in positive company-charity engagement?
Iskren Kulev: Employers need to offer local opportunities to their employees, local personalized opportunities. They could be volunteering with their local fundraising or supporting the local community by delivering food. CSR can't be centralized anymore. Every employee wants to support a charity or campaign of their choice. Companies need to give their employees the freedom to choose the causes they support. The employee needs to feel empowered to do good. Companies need to ask their employees what cause the company should support and not assume. The company should be a volunteering provider for employees.
Lucy Elamad: As much as I want to say to everyone to support us at Drive Forward Foundation, I can't. Companies really have to understand that you have to believe in the charity to support it. Once you do this is when good things start to happen. 
Now to the other question. We support our young people by providing a personalized approach to every individual. If we do not have a contact working in a specific role or sector, we will then contact someone who can help and ask if the person is interested in helping us. We also introduce who we are, you never know where the conversation may lead in the future. We are always looking for different industries to establish contact with, but it is all lead by young people. I also think it is nice when big companies support small charities because sometimes the "little guys" are forgotten.
Please follow and like us: