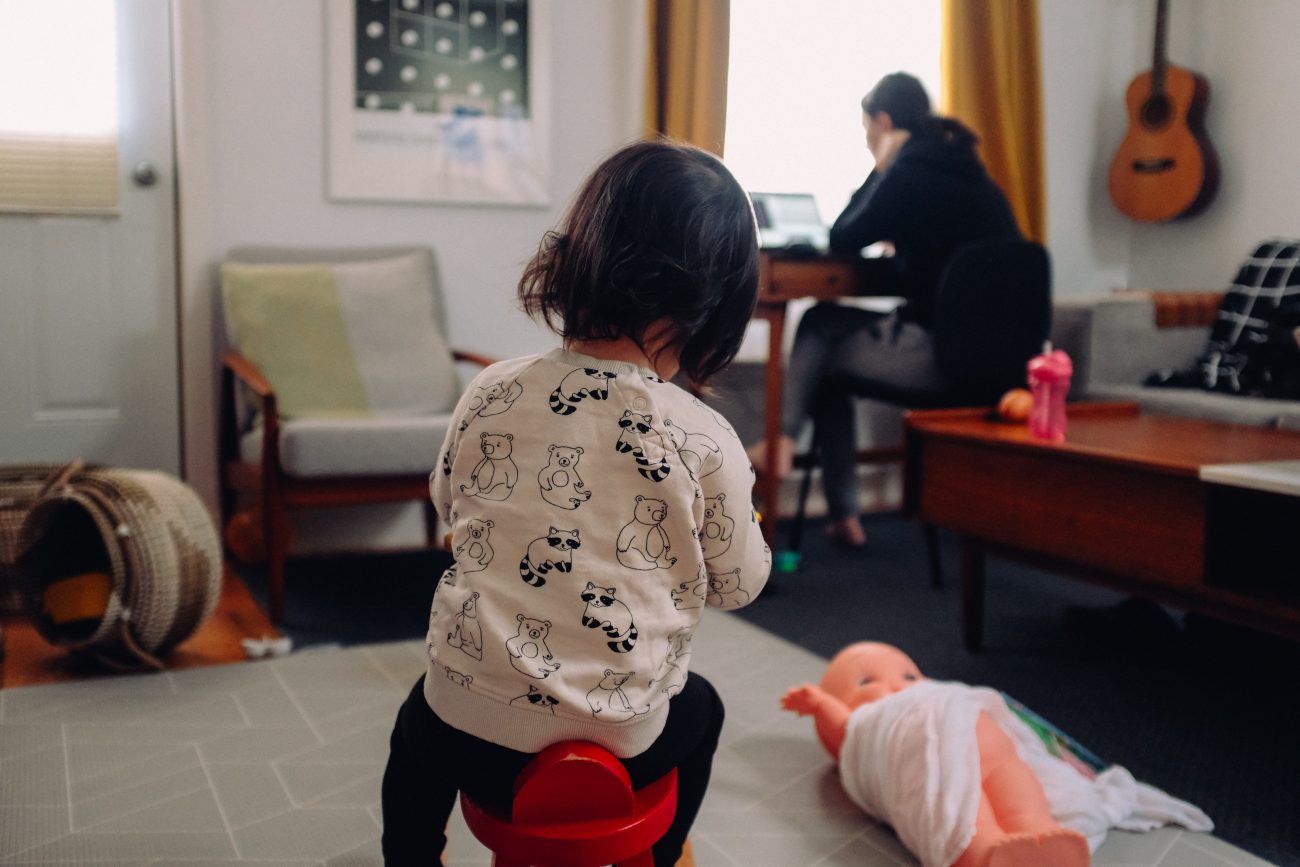 Working Parents with Children in Isolation: How to Ensure Everyone's Mental Wellbeing (Video)
Many employees are juggling full-time work and taking care of their children. In our weekly KindLink webinar, we talked to Lisa Rowles, Director of Innovation and Evidence at Khulisa, and Ray Henry, Chairman of the IACP, about how working parents managing children in isolation – how to look after their own wellbeing and their child's mental wellbeing. Find below some actionable insight to help you navigate the complexities of parenting during coronavirus times.
Settle in a routine and be as structured and organised in your daily life as you can.
Create a space where you work and explain to your children that that is your working place. Try and continue with the usual routines. For example, continue to dress up as if you are going to go to work.
There won't be a perfect design to how you structure your day so manage your attitudes and expectations.
Find ways to work that suit you, for example, work in two-hour shifts then take a break and spend time with your children. Chunking work is very helpful.
Don't be afraid to spend time with your children in new ways.
If you are looking after your wellbeing, if the company is looking after your wellbeing then your productivity will also be good. It might slip a bit but these are extraordinary times.
Create a nurturing and wellbeing practice at work. Take time to listen to each other.
Be aware of the kind of thoughts you are thinking and manage them. Exercising first thing in the morning helps put your body and mind in the right frame.
If you are facing a difficult/abusive home environment, remember that your safety and your child's safety are a priority. Make use of the services that are available to you, should you ever feel in danger.
Remember that while you do not have control over the situation, you can control how you react to it.
Encourage appreciation, make expressing gratitude for what your partner or your children do during the day a daily routine.
How do working parents balance taking care of their children in isolation and working a fulltime job? How do parents look after their children's wellbeing?
Lisa Rowles: Initially, there was shock and denial about the whole situation and we were called upon to provide services for dealing with anxiety. Now, it's more about settling in a routine. We are getting called a lot to help parents and teachers and children deal with their emotions. We are being asked to provide support for that. We are asked to help with resilience. Parents are facing significant challenges when caring for their children.
Ray Henry: At the moment, all nurseries, schools and universities are closed and that is hard. As a single parent, you are carrying a heavy load. Whatever the circumstances, whether you are a single parent or have more than one child, what I have been saying is: be as structured and organised with your daily life as you can. What I mean by that is that the day has 24 hours. You are going to spend 8 hours of that working and then you have a commitment to your children and to yourself. There is a big challenge for you to change your attitude and realise that there won't be a perfect design in how you structure your day. Don't panic, for example, if you are delivering a presentation and your child walks in. Your organisation has to also give you space in these circumstances. Handle your kids as calmly as you can and do so with a smile. It's not easy and a smile doesn't solve anything but if you can do things with a good attitude it will help.
What structures should you have in place for your children and for yourself?
Ray Henry: If you are working you have to separate that space where you can work as uninterruptedly as possible and you have to explain to your kids that that is a working space. You need a space for them and they need to have appropriate games for them to play with. When you take a break, check up on them. When I say structure what I am talking about is doing what you would normally do. If you are a mother who usually works in an office then dress up as if you were going to work. It creates an attitude inside of you emotionally and physically. You go to your kids and get breakfast prepared and your kids might ask you where you are going and why you are dressed up. You need to explain to them that you will still go to work. Having said that, there is only so much you can expect from your kids. You need to be reasonable with the expectations you have of yourself and the expectations you have of your kids.
Lisa Rowles: In general, we, as people need to know what is happening and when to get a healthy structure to our daily lives. If you can create a routine that is as close to what the kids are usually used to, that is great. Be honest with young people about the fact that we are all going to feel different emotions and that we are all going to explore those emotions differently. Exercise is really important early in the day. The regulation of the body will help your mind feel better, so you might do Joe Wicks with them in the morning. Your kids might need to go back to feeling a bit more infantile then they actually are. They might be playing with toys that they used to play with when they were younger but that is ok. They might need to have their own den, where they can play and have fun and it is really easy to build one out of blankets. Structure your working day. I know some people in my team who are working in shifts. They are working two-hour shifts, and then they are doing homeschooling for two hours or playing with their children. Then they go back to working again. They are baking together and are able to connect with their children. Chunking work is really helpful and being task-focused gives you a sense of achievement. If you got a task done even though you are being interrupted a couple of times by the kids that are still good.
Organising your day differently may mean that you are not as productive. How much should employees worry about their productivity? How much attention should parents pay to their kids' school performance?
Ray Henry: You should give your children the same understanding you are giving yourself. You need to let them know that they are safe with their parents. It's important to listen to your child, if your child has something to say no matter what it is, let them say it. It's a difficult time.
In terms of homework and it's important to get a balance right. Yes, it's important for them to do it and yes, it's important to help them do it but also make sure you give them enough encouragement. That will allow them to keep doing their work. Kids need a sense of achievement and when we offer them that, it helps. Let them come up with suggestions about how they want to spend their time. Spend time with your kids on the floor, closer to them. Don't be afraid to spend time with your kids in new ways. Take the bull by the horn.
If you look after your wellbeing and you feel better and your employer is looking after your wellbeing then your productivity will do well. Yes, it might slip a bit but we are living extraordinary times. Take the time to praise yourself for what you have done. You are only human and give yourself a clap on the back and recognise that you are doing the best with that you have.
Lisa Rowles: It's about chunking, it's about structure. As an organisation and as a manager, as a director, we should decide what is the main focus? What we would be normally achieving has changed and our priorities have changed. How do we make sure to check in regularly? You have to play to your strengths and use the resources that you have. It might be slightly different to what we would usually do but it's important now to be decisive as leaders about what needs to happen, what needs to get done. It's the chunks, finding out the best ways in which everybody works and creating a nurturing and wellbeing culture. Listening to what people's worries are. Taking regular breaks which means one every hour. Managers should be aware of what kind of thoughts their team members are focusing on? The thoughts we are focusing on is what we become. Our thoughts can be very distorting at the moment. I would also say, enjoy the time with your children. As we know, children can teach us a lot about enjoyment and that we shouldn't be taking ourselves as seriously. Exercising is also very important; it reduces anxiety and depression by 20%.
They say it takes a village to raise a child and there are a lot of resources out there aimed at helping parents better care for their children during these times. How can working parents find the right resources to help them care for their children in isolation?
Lisa Rowles: We have created resources for parents about how they can learn to express emotions. But the aim is to find resources locally, it's about where you go so that it is still local. Can we create community links that will enable parents and young people to continue using them after this is over?
Ray Henry: It's about listening to the kids. The contacts we make with our own family and also communication with fellow workers who are in the same boat as us. We might be closer to colleagues than our line managers. They have a lot to offer. In Ireland, teachers do online support with the school and give a lot of suggestions and in a sense, no one knows the kinds better than the teachers, except for the parents.
Art is a fantastic activity for kids and it's cheap and we often send kids to do their art on their own but the parents should also get involved. It's a great opportunity for the kids to see that their parents are getting involved and painting along. The parents can also link with their child on a completely different level than they have ever before. Children can become very innovative and about their activities.
From an employer's point of view, how do you reconcile the team's KPIs and the employees' productivity and performance?
Lisa Rowles: Reviewing the current strategy and being clear about it. Are we furloughing people in the same areas? Are we taking some people off furlough from some areas and putting some people from other areas on furlough? Give people the opportunities to do things differently than what they were used to. What medium works for them, which activities or which times of day are best for their productivity. People will have hidden strengths. Someone says 'I'd like to be involved in fundraising' or you find someone has a much more creative mind that they could show in their role in the office. Having a wellbeing culture is important. Constantly deciding on where the focus of attention needs to be in terms of productivity and having authentic and vulnerable leadership. People do better when they are given clear tasks and we are in a place where people are finding their way around having to work in a new reality.
Ray Henry: The important thing is it's a good opportunity for the employee to see a different side of the employer/manager, it's an opportunity for them to ask and to see how they are feeling.
See if different managers can talk to different employees to be able to have real conversations. Talk to the employee about the future. Show appreciation to your employees. Be honest with the employees, by saying 'Please tell me what more I can do'. It's a good opportunity for employees to see the human side of the managers. KPIs are important but it's more important to have an employee that is alive and kicking at the end of this. At one level we are all kids at heart: we do appreciate simple things and we appreciate when simple things are done for us. And be as human as you possibly can be.
How do you assess an employee's stress levels?
Lisa Rowles: There needs to be something about understanding what is a normal response from your employee compared to what their responses are now. Where are they on the emotional wheel? Are they angry, sad, happy? Do you need to be helping them manage workload better? How are they finding work? Being authentic and being real with conversations. The value of the workplace is it adds a sense of purpose for the employee.
Expectations should change on a daily basis because our realities change on a daily basis. It's helpful that we create effective teamwork where we check on how we are doing and taking time to really listen. Knowing things might get done within the week rather than within the day is also ok and as managers, we should be aware of how people talk to themselves. Find additional information about this here.