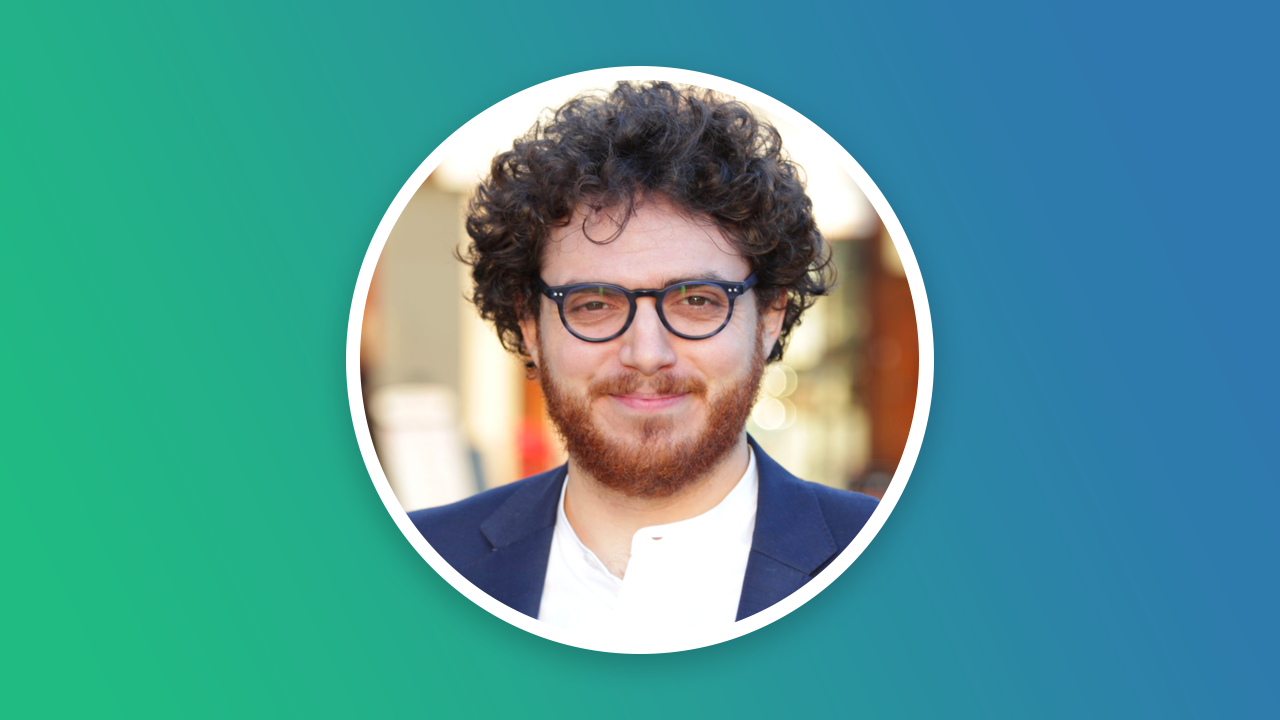 Adriano Mancinelli: Charities shouldn't pay legal fees. There's free advice available
Adriano Mancinelli, UK and Northern Europe Programme Manager, TrustLaw at Thomson Reuters Foundation, says that there are two main problems when it comes to non-profits and their legal needs – their knowledge (or lack thereof) relating to the availability of free advice, and their tendency to push action points into the future, something that can turn into actual problems.
Adriano has over 5 years of experience in the philanthropy space, in anything from the nitty-gritty of how to run a foundation to connecting non-profits to the specialised volunteering they need in order to better tailor their activities to the needs to their beneficiaries. He is also one of the speakers at the yearly KindLink Conference, on March 3rd.
What is the value in specialised volunteering?
Adriano Mancinelli: Skilled volunteering is incredibly useful to both companies and non-profits. For companies, it is a great way to ensure their employees – or potential employees – acquire work experience under the supervision of senior colleagues; and it gives employees a welcome break from the usual, 9 to 5, job done at a firm or company while still using their expertise. For non-profits, it is incredibly good to be supported by external professionals, free of charge. Non-profits are exposed to different mindsets and processes, receive professional advice, and free up resources and funds that can be used to further their impact.
What can pro bono legal work do for the charity space?
Adriano Mancinelli: A one-thousand people company and a charity run by four part-time volunteers have to abide by the same corporate and commercial laws (I'm exaggerating, but not excessively), but they do not have anywhere near the resources (staff, time, expertise and funds). Legal pro bono helps even out this unbalance and creates a stronger, more resilient charity and social enterprise sector.
A one-thousand people company and a charity run by four part-time volunteers have to abide by the same corporate and commercial laws
How open are law firms towards providing top-notch legal expertise for free? The concept of pro bono is well established among law firms in countries like the UK and the US. Many lawyers see giving back through pro bono as a direct consequence of their privileged position within society, but also as a way to train their junior colleagues, attract talent and develop business. Pro bono work can not only raise the profile of a law firm and help with marketing, but many law firms also invite in-house counsel from their clients or prospective clients to work together on pro bono cases and forge useful relations that will turn into fee-earning work.
What are the main legal fields you've provided pro bono work for and why do you think that is the case? 
Adriano Mancinelli: TrustLaw is a global service – in the past ten years we have supported more than 6,000 organisations through a network of about 1,000 legal teams, so this is not an easy question to answer. Needs have changed a lot – after the GDPR became law in the EU in May 2018, we had to put a pause to GDPR-related projects because there were just too many of them, and there seems to be a constant influx of employment-related queries. However, most people getting in touch with TrustLaw want to know what's the best structure for their non-profit or social enterprise – rules are wildly different depending on the countries, and that has huge implications on how they can operate, their tax position, and the ability to raise investments or donations.
How legal-savvy would you say the nonprofit space is, and what needs to be done in order for more entities to better understand rules and regulations, as well as the legislation governing them?
Adriano Mancinelli: The non-profit and social enterprise sectors are not particularly legal-savvy and I do not think this is much of a problem if organisations know where to find support. In the end, not all of us are lawyers. What concerns me are two very clear general trends: most non-profits do not know that pro bono support is available. It does not make sense for a charity to raise money to pay for legal fees when there is free legal advice available, but this happens.
The other worrying behaviour is that legal challenges or potential problems are unknown or seen as low priority – something that can be dealt with later. This is very risky because it can lead to disputes and contentious matters that cost thousands of pounds. A classic example is an organisation using an outdated template employment contract resulting in a costly dispute when it is time to part ways with an employee.
Looking ahead and planning for future legal challenges should be a priority, which is why TrustLaw developed a number of workshops that help organisations identify their risks and take action, as well as publishing practical, accessible guides on specific legal topics (structuring and governance, GDPR, campaigning, and lobbying) to help charities and social-enterprises navigate complex legal matters and become resilient, empowered organisations.
Get your ticket for the KindLink Conference to meet Adriano Mancinelli and learn about his experience in the philanthropy space here.