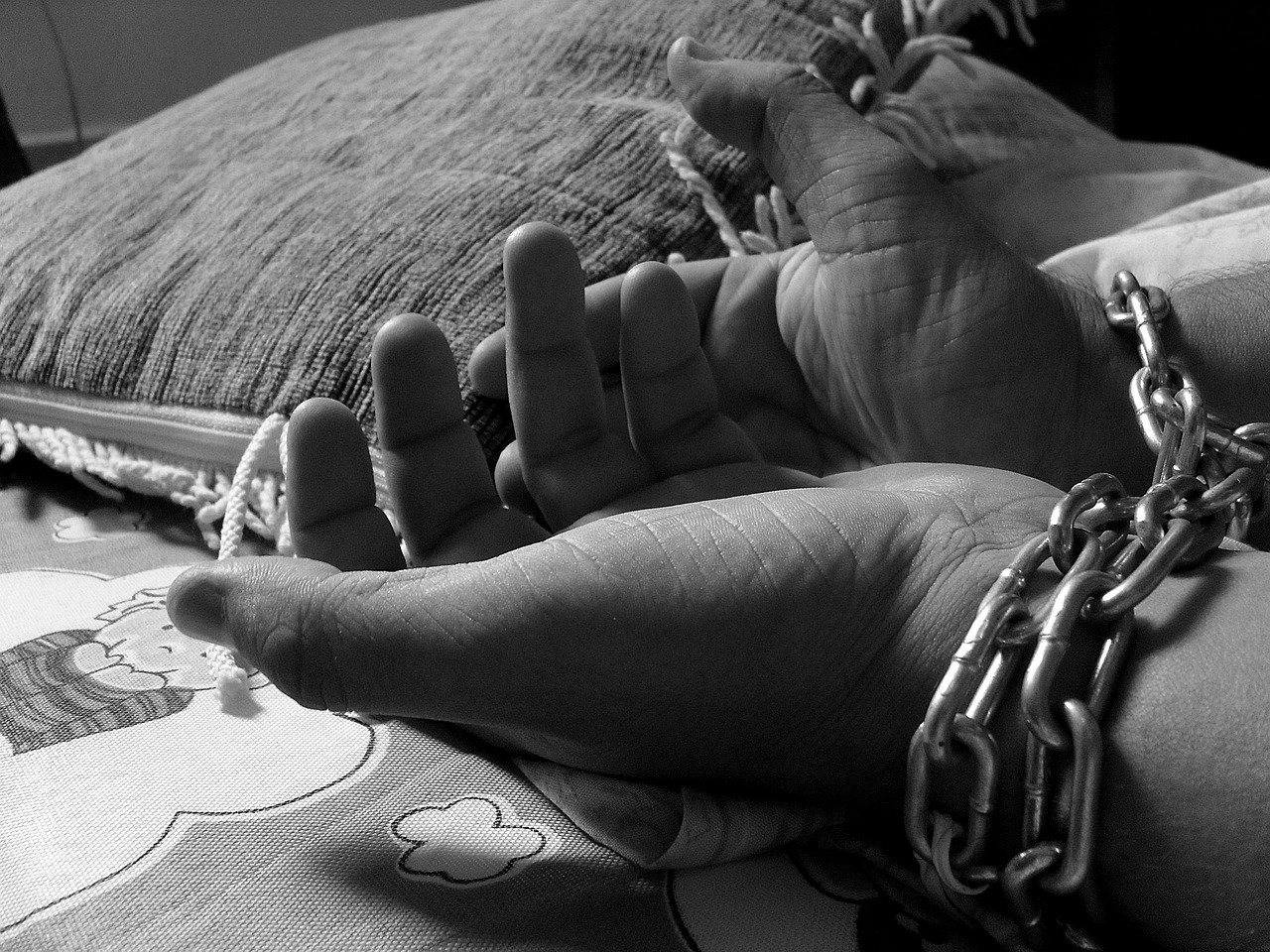 Blue Dragon Children's Foundation: To end human trafficking, we must fight it on every front
The Blue Dragon Children's Foundation is a charity that helps street kids, kids with disabilities and rescues kids from slavery and human trafficking in Vietnam.
When 'Diep' accepted the offer to meet a wealthy man who was looking for a wife, she never imagined she'd become a slave. All Diep wanted was a better life, like that of her younger sister after marrying her South Korean husband.
And so, when a seemingly lovely couple approached Diep on social media and suggested introducing her to a kind and well-off man in China, she believed her opportunity to break out of poverty had finally come.
It hadn't. The lovely couple turned out to be traffickers who sold Diep to an extremely violent man she was forced to marry.
Diep's case is not unique. Thousands of Vietnamese women are trafficked to China every year. In 2019 alone, Blue Dragon Children's Foundation rescued and brought back home 111 girls and women just like Diep. Once the survivors are safe again, we provide them with everything they need to heal and recover. This includes representing them in court to ensure survivors get justice, although this legal representation also unveils potential loopholes and failures in the law, and helps us advocate law reform.
Both rescues and courtrooms provide valuable lessons that inform our prevention efforts.
An immense 'market of brides'
China's gender imbalance, with around 33 million more men than women, has given wing to a market of girls and women who are trafficked to become the 'brides' of those men unable to marry or to be forced into sex work. With over 1,200 kilometres of shared border with China, Vietnam has become one of the most prominent sources of this illegal 'trade'.
Typically, victims are groomed over long periods of time by their traffickers, who after earning their trust then persuade them to go to China under false promises of high-paying jobs or, as it happened to Diep, by tapping into their greatest hopes.
These deceptions place rescue work at the core of Blue Dragon's fight against human trafficking. We work with local schools, communities and authorities to provide education, training and prevention on human trafficking. But none of that makes rescues less necessary, because when the trafficker is a friend, a relative, a boyfriend, how could anyone ever expect their betrayal?
Rescue work, at the core of the fight
To prevent that treason, education, prevention and especially early detection systems are key. To implement them, what we learn through our rescue work is essential.
When girls stay in school, they acquire the knowledge and skills that will grant them access to higher-paying jobs, which are both a way out of poverty and an armour against traffickers' deception.
Schools are at the core of Blue Dragon's early warning system. Students learn about human trafficking and hold monthly meetings to alert teachers if any of their friends plan on quitting school or are approached with suspicious offers. This information allows Blue Dragon to intervene.
Importantly, education doesn't just prevent people from falling victims to this crime, but also from becoming perpetrators.
We know from our legal representation to survivors that 48% of the traffickers deceived acquaintances within their own communities. We also know that 75% of them belong to ethnic communities who usually have a very limited understanding of the legal consequences of committing this crime. And something crucial: 95% of these perpetrators dropped out of school or were illiterate.
Through rescue work, we have learned about communities where girls and women are most vulnerable to trafficking. We find in many of these hotspots women had been missing for months or years, and nobody was looking for them. Their families didn't know who to reach out to, nor how. So there too, we set up early warning systems: the village leader and a few other neighbours regularly conduct interviews to find out if someone has gone missing and report to Blue Dragon, who can then rescue the victims.
Legal advocacy and training
Finally, Blue Dragon trains police officers, border guards and government officials, so they can spot warning signs and avoid the tragedy. Education is a mainstay in these training sessions, as some members of law enforcement still believe some harmful myths about human trafficking.
Only when everyone involved understands the causes and consequences of this scourge will victims and potential victims have full protection. In the meantime, Blue Dragon will continue to fight human trafficking on every front, and giving survivors like Diep the opportunity to heal and start over.
Diep is now about to fulfil her dream of breaking out of poverty, as she will soon finish a vocational training course to become a chef. A week doesn't go by at Blue Dragon without receiving a message of gratitude from her.
(Article by the Blue Dragon Children's Foundation)
Please follow and like us: