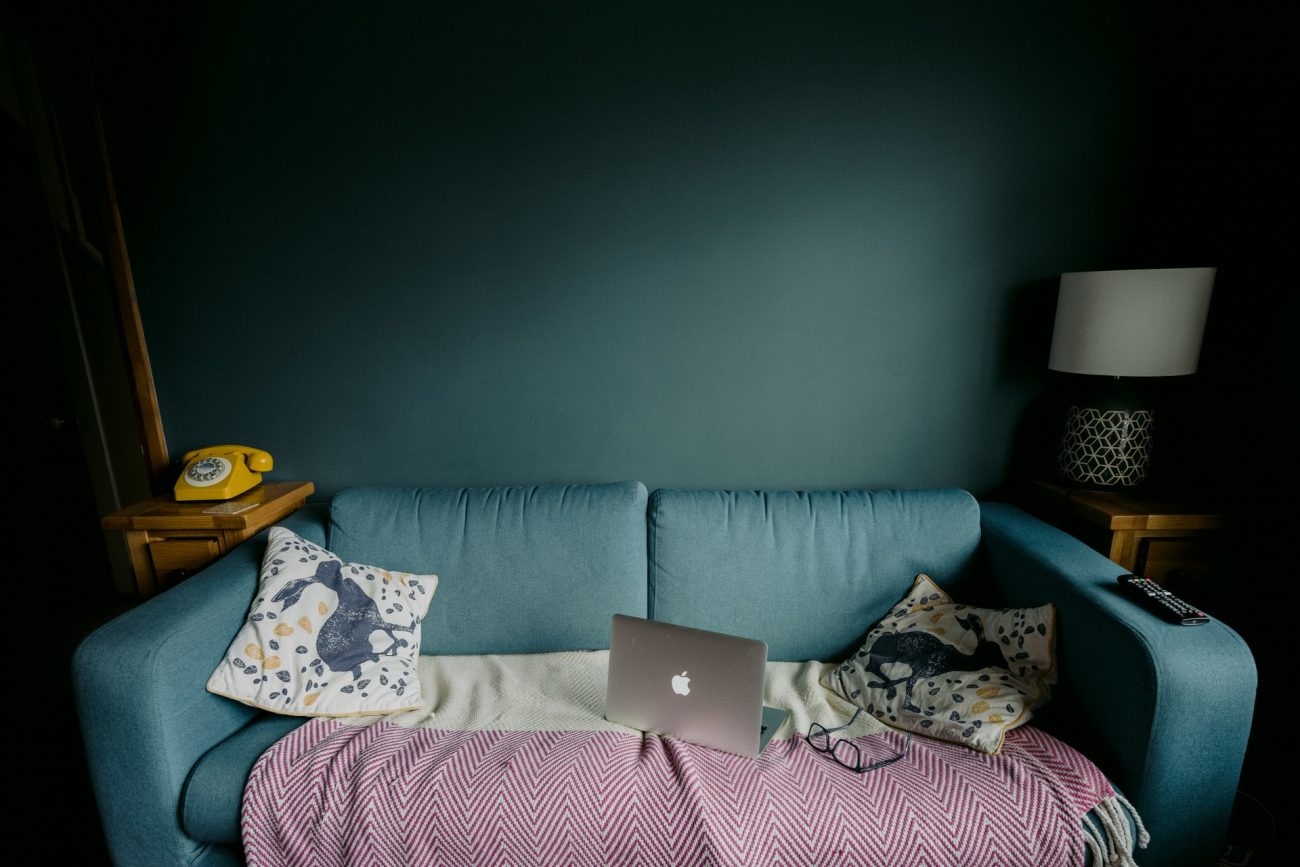 Working from Home Tips: Set up a Routine and Prioritise your Tasks (Video)
The KindLink webinar set out to provide people with some pragmatic working from home tips from professionals implementing these in their teams right now. Billions of people around the world are working remotely during this current crisis, and companies have to find quick solutions to solve for this new problem. So, how do you manage your whole team remotely and how do you ensure their wellbeing in a particularly stressful situation, where isolation and the outside stressors can be a great threat to productivity?
We spoke to Valerie Rees, Chief People Officer at Alcumus, and Steve Shutts, CEO of Astriid, and here are some of their pragmatic solutions:
Set up a routine
Make sure your environment is fit for purpose
Identify the time of the day you are at your most productive
Set daily tasks for yourself
Socialise via video with your co-workers: have lunch together, drinks in the evening – keep the energy up!
Accept that personal lives will be more visible now: fully expect children and pets to pop up from time to time
See more of their tips and tricks, as well as their insights into how the current crisis will change the concept of "workspace" below:
How do you successfully work from home for a (potentially) extended period? 
Steve Shutts: The candidates I represent are usually forced to isolate because of their health conditions, so they have experience with this. They often say it is important to create the right type of environment where it is possible to work, and create a routine. If you cannot have a room dedicated solely for work then make a space where you can work, make that space comfortable, not crammed, then invest in technology to connect with work. Establish a routine – prioritise and organise just like you would at work. 
Set yourself a number of tasks, let's say five tasks a day. The top two tasks are urgent and have to be done. Identify at what times you are the most productive during the day so you can tackle the two top tasks then. The rest of the tasks become 'best endeavour tasks' and if you don't get done, then you don't beat yourself up. People who have chronic illnesses have learnt to work when they are the most productive. Managing the energy that you have, for the time you have available. 
Valerie Rees: Start with the basics: environment, routine, work productively but it's all about that mindset – 'we're in this together'.Getting a good environment and sharing that with our teams. This is new for us. This home-working model is a new norm. It's important to have that break between work and home. Breaks like putting your stuff away at the end of the day. A big thing has also been how we help teams with communication. 
Steve Shutts: My brother used to say 'Work is the thing you get up to have a shave for'. Stick to routines, embed around you the things you need to be productive. Work in rhythm with yourself and that will be the way to optimise your performance. 
How do you keep yourself and your team engaged, especially considering the other stressors (Covid-19 especially)? 
Valerie Rees: We're on week 2. This is a novel way of working for us. We have a member of our team in Toronto and we normally have a regular catch-up every week because of the time difference. Now we have that with everyone. We've had that catch-up time planned in now and have been over communicating a bit. We've been having a check-in two times a day, one in the morning and one in the afternoon. Helping people not feel isolated. We have people who live by themselves and now work by themselves so we have chat channels open. As a leader of my team, I am touching base with everyone. Over-communicating in the beginning, until things settle in. All the teams across our business have chats in the morning to see what the aims of the day are and then another check-in in the evening.
Steve Shutts: About 63% of employees work flexibly. Millennials and Gen Z want flexibility at work. Now it's a situation where 'you get what you wish for' and people have many concerns. What are people concerned about? Relationships. 'Where do I stand with my boss, with my peers?' Also about career advancement and team structures. People will be worried about where they stand in their teams and what the team structure is. 
What you do need to do is show how you will measure their performance. Performance revolves around clear expectations of what we [team leaders] are looking for you to deliver. Regular check-ins are important to keep communication up. Having the ability to check in with each other and having the ability to have one-on-ones is important. There are a lot of negative emotions, isolation leads to negative emotions. 
Who we are is a part of how we are being assessed. How will working remotely for a potentially extended period of time change the way we are being assessed? 
Valerie Rees: We are still in the early days. We are hoping this is short term but in terms of assessment, we now see lots of different roles where people's performance is measured on different metrics. Usually, we have auditors who go out and do assessments. The assessments have to be done physically in person for 8 hrs. Auditors can now do this remotely after we talked to the governing bodies. From the sales point of view, at the moment we are seeing a downturn in sales and now we are talking about plans and the measures that we are going to need for after we are through this period. Learning & Development managers should have been developing and giving sales skill workshops. She can't physically do that now, but she is looking at doing the workshops virtually. Wherever you are, you can now join in online. This situation will push how we use tech. We can still do KPIs in an effective way.
Steve Shutts: The appeal of bringing in diverse people into a team is that they will change the way we do things. Bringing people from different backgrounds together will help us have a different way to look at situations. So the team output can be KPIs. How can this team member contribute something that no one else can? A story: the LSE had real issues with cybersecurity. Rory [an Astriid candidate] had a chronic illness and because of that had to stay at home. But he was very much into computing, he had a room in which he was surrounded by screens. Rory could easily work at night so we paired him up with the LSE and he was able to take on the shifts that no one else wanted or could do. But a problem is how do you help people develop their soft skills?
How will the lack of face-to-face interaction affect people?
Valerie Rees: Things will absolutely change. We will learn a lot from working in a different way and we will all learn that we can work in different ways. We will be more technology savvy, for sure. What makes it easier is that everyone is embracing it. Making sure voices are being heard, teams are making sure peoples' wellbeing is checked on. People are saying 'shall we have lunch over Teams?'. We are trying to introduce a social element, just in a different way from when we are physically together. Of course, it probably feels quite novel at the minute and we need to keep that energy and feed off each other. We have to feel we are getting something out of it. We have a communication forum, we have our own intranet and people did not use it a lot. In these last few weeks, we have pushed a lot of information that way. We have information on wellbeing, we have a steps competition and people are accessing it more and more. It's a mixture of what individual team members are doing but the company has to provide information as well. 
Steve Shutts: I am 56, and for my generation not being able to communicate with each other would have been terrible. For this generation, socialising on the internet is more normal. Socialising in different ways from my generation, gaming together, organising watch parties, sitting and chatting, online book clubs. It keeps people connected and could also become a Learning & Development challenge. Exploring books and podcasts together can help teams understand different perspectives. Making something like sharing information about our interests a feature of the week, we can use that as an opportunity to get people to talk about what they do outside of work. 
The COVID-19 crisis and childcare: How does one manage that?

 
Valerie Rees: The kids might be running behind you when you are in a conference. We are being sympathetic and we are looking at how we can be flexible. They are fully committed workers and we are looking at how we can make this work as a team and as a company. 
Steve Shutts: There was a post I saw this morning about two notices on how to work from home. One was really a set of instructions, real micromanaging like when to take phone calls and when to tell people you won't be online for a while. And the other notice was from a manager and one thing he said was that these are hard times and that if kids are being difficult then bring your kids into the meeting. From my experience, kids also don't enjoy meetings and they get fed up quickly. We are all people. 
Valerie Rees: Take our team meeting this morning. One manager has three kids and one of them, the 4-year-old, wanted to sit on his mum's lap during the meeting. And he did and we didn't make it awkward so it wasn't awkward for her or for us and after a while, the little one got bored and left.
How do people volunteer now? 
Steve Shutts: For us, Salesforce is our biggest corporate partner. We have some people who engage in what I call 'lycra-based activities' such as running marathons, doing the Ironman, anything physical. That's how some people do it. Others volunteer through professional advice and that helps as well. Our whole brand book was put together by volunteers from the US. They managed the whole project together.
Last week, we had a workshop organised by volunteers about video case studies. If you can get a candidate with a chronic illness to do a short video, 45 seconds, to tell their life story and situation and that would be a good way to get a job. The volunteers blended together as a group to make this workshop possible. Donations are increasingly more important. All charities are struggling with donation issues because of the situation.
Will there be a change in CSR and HR policies?
Steve Shutts: After the coronavirus situation I dare any organisation to say "we don't do flexible working". I am going to call them out. Any organisation will have to be flexible. Also, I know individuals who have been self-isolating for 5 years, 10 years, 20 years who, for reasons of health, through no fault of their own, cannot travel to work or go out. I hope I will find a much more aware audience of managers and employees on what it means to self-isolate.
Valerie Rees: This situation will have pushed technology so far. Having a client meeting that is not face-to-face was unthinkable last week and now is the norm. It is challenging our thinking. Technology is here to help us and what was never okay to do in business is now okay. 
Watch the full webinar here:
Please follow and like us: