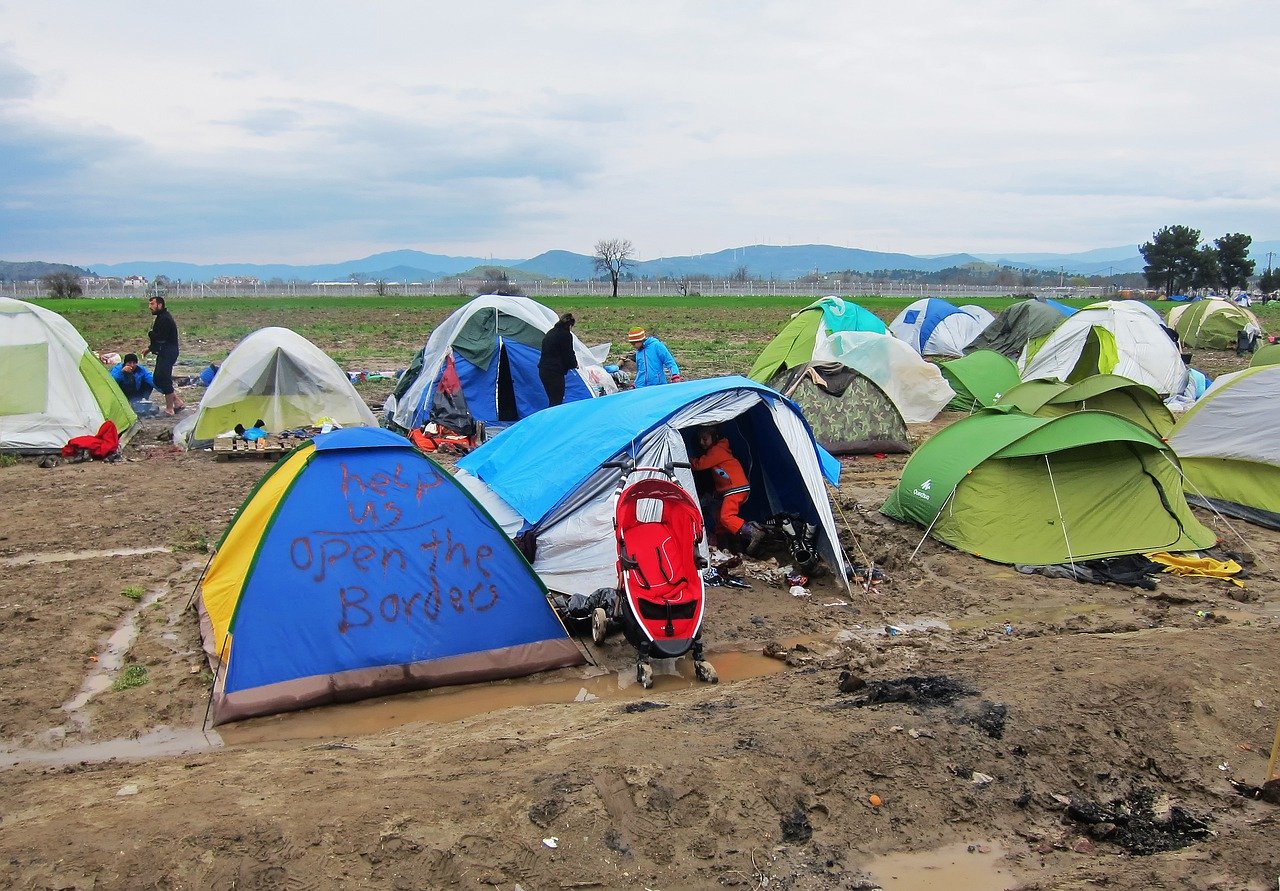 Cambridge Convoy Refugee Action Group: Let's Talk Tents
The Cambridge Convoy Refugee Action Group is a charity helping refugees in Northern France and other parts of Europe. One-man, two-man, three-man, pop-ups, guy ropes, flysheets. Talk about Tentastic! We love tents at CamCRAG because they are vital to what we do. Last September we held our first Tentfest, taking over a derelict farmyard and turning it into Cambridge's coolest one-day festival venue. Around 90 volunteers spent a gloriously sunny day checking tents salvaged from Glastonbury and Boomtown festivals, and by 4pm we had managed to erect, check, clean and mend around 400 tents. Honestly, it is best not to know what some festival-goers leave in their tents, but a week later, the tents were loaded onto a truck to be driven down to the Channel and over to the Auberge des Migrants warehouse in Calais.
Tents in Calais
From the Auberge des Migrants, the tents saw a new lease of life as home to some of the 1500 displaced people living in the Pas de Calais region. Rarely in the news anymore, the migrant population around Calais remains worryingly large and almost totally unsupported by the local authorities. These are desperate people, mostly young men whose risk of harm is greatest, fleeing violence and persecution in repressive and war-torn countries. Many of them have friends and family in the UK but have become trapped in France by complex European asylum processes.
Depressed and sometimes unwell, they set up makeshift camps on wasteland, waiting for their asylum applications to be processed or to find a way to rejoin their relatives. Understandably, this large homeless population is not welcome in the city, yet no official help is offered. On the instructions of the local prefecture, the French riot police raid the campsites as often as every two or three days, confiscating or destroying tents. It is left to small volunteer-run NGOs to provide the support and advice that are needed, as well as hot meals, clothes and hygiene packs.
Homelessness in Cambridge
Homelessness is a complex issue, not just for migrants, but also for rough sleepers in our own cities. Which is why CamCRAG's biggest fundraiser of the year is run in aid of both displaced migrants and local rough sleepers. And it also features tents: A symbolic Sea of Tents appears in a central Cambridge churchyard in the coldest month of the year, heralding our Big Cambridge Calais Sleepout. This year, despite Storm Dennis, some sponsored sleepers slept under tarpaulin weighted with a graveyard bench and some stones, one claiming 'if the guys round Calais have to do this every night, I can do it once.'  Not only did we raise money and publicity for the displaced people we support, we also raised around £6,000 for a local winter homeless shelter.
We need Tents
The coronavirus pandemic has forced the cancellation of most of the big summer festivals. This means no useful salvage for us but we need tents more than ever! Many of Calais' migrants have been moved into temporary accommodation but, as soon as the lock-down is over, they will be back on the streets with no shelter. So we would very much like to hear from anyone who has tents to donate. And, since we hate waste, why not suggest a few ideas for repurposing tent material?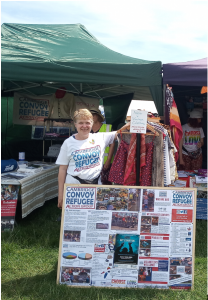 Catharine Walston is a Trustee of Cambridge Convoy Refugee Action Group, a Cambridge-based charity, entirely run by volunteers, who work to help refugees in Northern France and elsewhere in Europe.