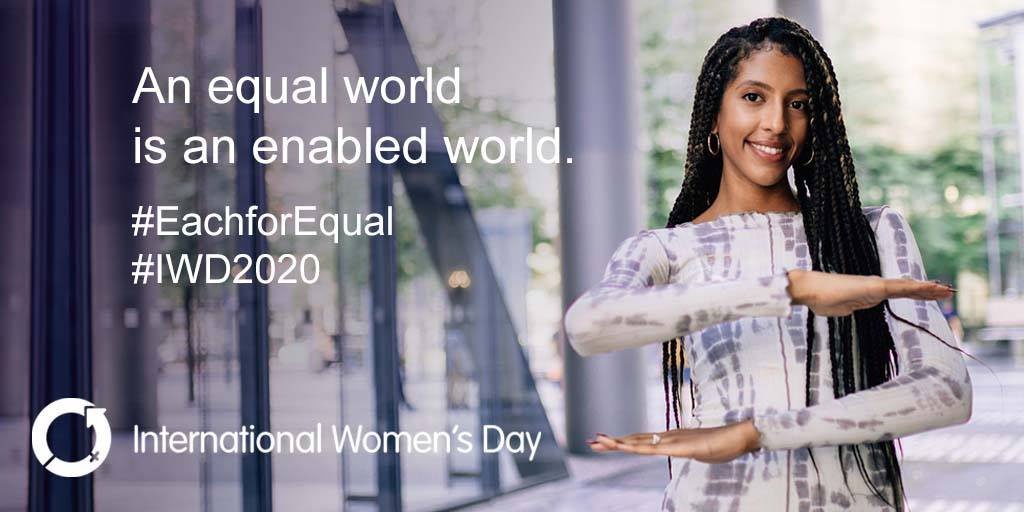 International Women's Day 2021 – March 8
International Women's Day 2021 (IWD) is fast approaching. This year's theme, #EachforEqual, celebrates the idea that the actions, behaviour and attitudes of each individual have the power to change gender inequality. As the website of the event explains "Collectively, we can make change happen. Collectively, we can each help to create a gender-equal world."
This year is an important milestone in the fight against inequality. 2021 marks the 26th anniversary of the Beijing Platform for Action, the most extensive and progressive action plan for achieving gender equality and 10 years since the creation of UN Women in July 2010. It is an opportune moment to look back at the achievements of the organisation and look forward toward a more equal future for everyone.
International Women's Day 2021 will bring together the Beijing +25 Youth Task Force, a team of young people from all backgrounds. Notable for their efforts in advancing gender equality within their communities, they will encourage more young people to do so too. This is part of the UN's efforts to make youth a greater part of the gender equality movement. Whilst advancements in gender equality have been made, progress is slow. As the UN Women website points out: no country around the world can claim to have achieved complete gender equality. Many girls and women around the world are undervalued and continue to experience discrimination.
Take part in the talks, runs, bake sales and all other events taking place around the world, honouring International Women's Day 2021. Take a picture of yourself striking the #EachforEqual pose, share it on social media and raise awareness of gender equality. Equality concerns us all and we can only achieve it if we work together.
Download our Philanthropy Calendar and plan your year around doing (and being!) good.
Please follow and like us: