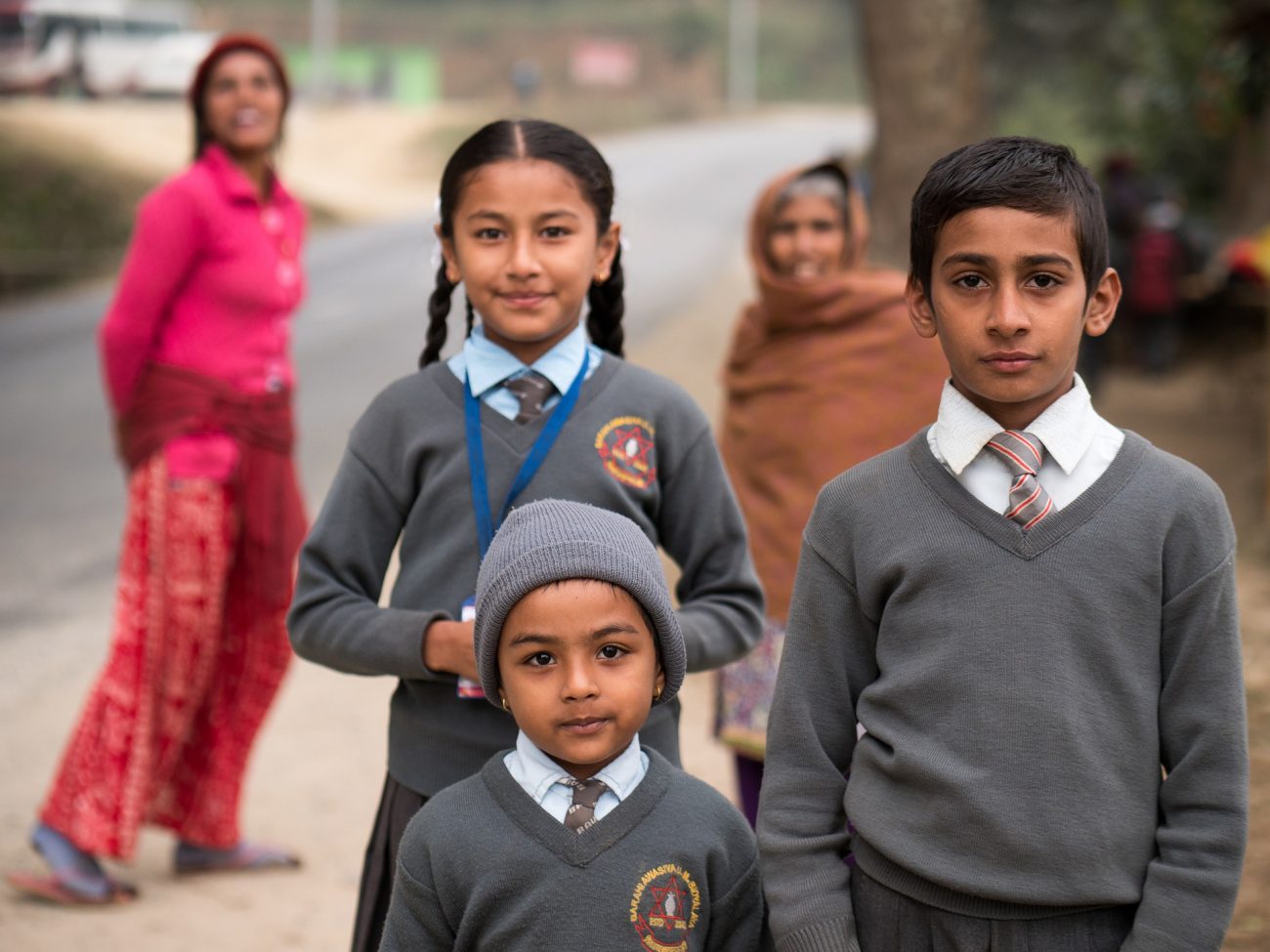 Supporting education in poor countries to forge a legacy
Welcome to 'The Kind Link' series. We will be exploring the challenges, motivations and goals of charities with consideration to the Covid-19 situation. Non-profits are a key part of our societies as they are the link between those who want to help and those who need to be helped.
For this interview, we spoke with Vicky from Guy's Trust. Guy is Vicky's son, who tragically died in a paragliding incident in 2011, just over a week after his 25th birthday. Vicky, her husband and both of her daughters felt that they need to do something in Guy's memory. They all independently felt the need to take action to continue his memory. His family met with a group of Guy's friends to discuss how to proceed, what would a memorial project look like. They also met with friends who worked in the charity sector.
How did Guy's family decide which cause to support?
The following March they had already set up Guy's Trust as a registered charity. Guy was a scuba diving instructor working in Indonesia. However, in the winter he'd gone up Nepal, in order to paraglide. His family wanted the project to reflect his life. They knew Nepal was a poor country, but they also knew Guy loved it there. From then on it was decided that Guy's Trust would be a charity that supports poor countries through education.
The family decided to research and find a cause which to support in Nepal. They also did not want the charity just to be handing over money, they wanted to be involved in the projects. Vicky and her family did not have experience in the field. It was all a learning curve for them, and they needed a partner to help them set up everything. Once they found a partner organization they decided to go to Nepal. Not only his family went there. Many of Guy's friends also came along.
The three branches of support
Once there, they started the foundations for a kindergarten in the area where he was living. The kindergarten was built for the poorest of the poor in the area. The children of this social class did not have much access to education. While still building the first building, the charity raised enough funds to build a second kindergarten. Then followed a third one and two libraries, as well.
Guy also spent some time in Cambodia. It was another country which had a poor population. His family decided that they should do charitable work there as well. As of July 2020, they've just paid the last payment for their 5th primary school in Cambodia. Similar to Nepal, a big group of people went there and were involved in the project. On top of the schools that were built, a library was also funded and constructed for the locals to use. Each building both in Cambodia and Nepal has a small plaque in memory of Guy.
And the third branch of the charity is related to Guy being a scuba diver. He was also a marine biologist and so was his housemate in Indonesia. They both set up an organization whose function is to protect the manta ray, which is a species that is facing extinction. To honour that, each year the charity sponsors 4 Indonesian marine science students to go to work for Manta Watch (the company founded by Guy and his housemate) for 4 weeks. Since the launch of this sponsorship, around 30 students have been able to work for the company. Many of the students have found a permanent job since their work experience in Manta Watch.
An important part of the success of the charity with regard to the number of projects they've managed to complete is the collaboration with other local charities to the regions. Another important factor is the donors who support the projects in these poor countries, in order to better their quality of life.
How did Covid-19 impact the charity?
With the global pandemic came many issues. The governments in Nepal and Cambodia did not give funds to some of the schools, which meant that Guy's Trust had to send money so that the schools can supply themselves with food, soap and all other basic necessities. Vicky shares that she often keeps in touch with the schools and receives pictures as well. She takes note of pictures she was sent from Cambodia, where she says that people live in huts and do not get much funding from the government.
But as much as the charity wants to help, raising money is not an easy task at the moment. Usually, the charity has one major fundraising event every year. In 2020 they were supposed to have 2, but they cannot be organized as things stand. Vicky hopes that the charity will have enough funds to cover the cost of their commitments, but that money has never been lower.
However, a little money can go a long way in the countries of Nepal, Cambodia and Indonesia. Supporting these poor countries is vital during this time of need. While the charity had still yet to figure out how they're going to fundraise at the time of the interview (July), they are serious in their eagerness to continue supporting the communities and to keep funding their student sponsorship, in order to keep the memory of Guy alive.
Please follow and like us: